SA's Top Retail Incentives & Springbok Casino No Deposit Bonus Codes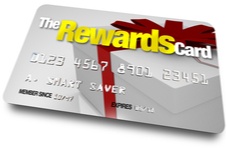 How do you get consumers to stick with you in the long run?  Incentives, of course… and at our online casino, these come in the form of Springbok Casino no deposit bonus codes!  We're all looking to save a buck here and there, especially with the current financial climate, and so looking out for a retailer that will put money back in your pocket at the end of the day is natural.  Here we compare some of the best incentive programmes offered by South Africa's biggest retailers.
Pick n Pay Smart Shopper
Pick n Pay, aka PnP, is one of South Africa's biggest shopping retailers, with approximately 85,000 employees and 1,628 stores across the continent – including locations in Botswana, Zambia, Zimbabwe, Lesotho, Namibia and Swaziland. 
Founded in 1967 by Harry Goldin, Raymond Ackerman soon started his legacy when he purchased just four stores from Goldin in the Western Cape that same decade.  Ackerman remained chairman of PnP until 2010 – and his son, Gareth Ackerman, is the current chairman.
In March 2011, Pick n Pay launched their loyalty rewards programme, in the form of Smart Shopper cards.  Unlike our Springbok Casino no deposit bonus codes which gives you money totally on the house, the loyalty programme works similar to ours here at Springbok Casino.  Points are allocated to your Smart Shopper card, which can be redeemed for cash.
At Pick n Pay, each time you swipe your Smart Shopper card, you'll receive 1 point for every R2 spent.  You get R1 for every 100 Smart Shopper points – which is the equivalent of a 0.5% cashback reward – and the points can be redeemed for cash to pay towards your purchase.  You can view your up-to-date Smart Shopper points balance and cash value on your till slip after every purchase.
PnP has furthermore partnered with BP, Europcar, Intercape, Kauai, Netflorist, Planet Fitness, Steers, Spurs and Ster Kinekor.  You can even choose to donate your points to a variety of charitable organisations.  For more information about Smart Shopper, visit the PnP website.  Signing up is almost as easy as redeeming one of our Springbok Casino no deposit bonus codes!
Checkers Xtra Savings
Norman Herber, the chair of Greatermans department stores, founded Checkers in 1956 when he opened the first store in Mayfair, Johannesburg.  The Shoprite Group, which was established in 1979, acquired the national Checkers chain – making Checkers one of its subsidiaries.  Today, the Shoprite Group of Companies, which includes Checkers, is the biggest food retailer on the African continent, employing more than 141,000 in over 2,829 stores.
Checkers clearly didn't take note that incentives such as our Springbok Casino no deposit bonus codes have been around for a long time, and they only officially launched the Xtra Savings card in 2019.  Unlike loyalty points, patrons are instead rewarded instantly, in a similar fashion to our Springbok Casino no deposit bonus codes.
The catch is that you can earn up to 25% back on your grocery spend – but only on selected items that are on Xtra Savings promotion.  Swiping your rewards cards when you're doing regular shopping that does not included an Xtra Savings promo item is therefore pointless. 
Onee would think that the largest and oldest food retail company in South Africa could come up with a better way to incentivise their customers…  Don't worry, you still have our Springbok Casino no deposit bonus codes to look forward to!  For more information on the Checkers rewards card, visit www.checkers.co.za/xtra-savings.
Clicks Clubcard
Jack Goldin was certainly a retail visionary and a busy man in the 60s – and there was a reason for him being called 'the man with the Goldin touch'.  Along with starting PnP, he also opened the first Clicks store in Cape Town on George Street on 6 August 1968.  Originally, Clicks was deemed a drugstore – owing so South Africa's restrictive legislation at the time.  It took another 35 years for Goldin's dream for Clicks to be a pharmacy to be realised.
Today, the New Clicks Group has over 880 retail outlets (including subsidiaries) in South Africa, selling healthcare, beauty, music and lifestyle products.  There are approximately 702 Clicks stores, with about 570 in-store pharmacies that can dispense prescription and over-the-counter medication.  Some Clicks stores also have instore clinics with qualified nurses that can perform a range of medical tests and screenings, and even vaccinations, at a fraction of the general cost.
Believe it or not, Clicks beat us to the chase and issued the Clicks Clubcard long before we invented our Springbok Casino no deposit bonus codes!  The multi-tier loyalty cash back Clicks Clubcard programme launched in 1995 and is one of the most rewarding retail incentives in South Africa today.
In short, for every R5 spent at Clicks, or one of their subsidiaries such as The Body Shop or Claire's, you earn 1 point.  Once you spend just R250 over a 2-month period, your cashback is loaded straight to your card.  If you spend more than R1000 in 2 months, you start earning double point and move up to tier, which means more Rands back in your pocket.  For more information on the Clicks Clubcard, visit their site.
Clicks also has a range of rewards partners, extra cashback incentives with their "Senior Club", free funeral cover, double points on Wednesdays – and you can get an additional 25% cashback if you're a Discovery Vitality member.  You can even earn eBucks on your purchases if you bank with First National Bank and earn Clicks Clubcard points when you fill up with fuel at Engen.  It truly is one of the most rewarding loyalty programmes – just about on par with our Springbok Casino no deposit bonus codes!
Worth a Mention
Dischem:  This is another giant retail pharmacy specialising in healthcare, health foods, lifestyle products and more, that offers points – and thus money – back on your purchases.  There are about 185 stores nationwide in prime locations, offering a one-stop solution for all your healthcare needs.  Their loyalty point rewards system is not bad at all and if you're a frequent shopper at Dischem, you will definitely benefit from signing up.  For more info, visit the Dischem site online.
Woolworths:  Woolworths is a higher-end food and clothing retailer with 218 full line stores (food and clothes) and 430 food only stores in South Africa.  The WRewards membership is not as lucrative as the rest, or as our Springbok Casino no deposit bonus codes, but it can be beneficial.  Vitality members earn extra cashback for purchasing healthy items – and if you spend above a certain threshold annually, your WRewards increase.  For more info, visit www.woolworths.co.za/wrewards/my-wrewards.
Something else that is noteworthy is that when you sign up for a WRewards Card, a Woolworths Credit Card or Woolworths Store Card, you'll have the opportunity to give back.  There are thousands of charities and schools listed that you can choose as a beneficiary – and 1% of your spend will go straight to your chosen beneficiary.  You can also get a MySchool, MyPlanet or MyVillage Card without having to get an additional Woolworths card as it gives you automatic WRewards membership.  We love the idea of giving back – so kudos to Woolies!
If you're like the rest of us, you probably have a rewards card for every store in South Africa… and why not?  Every cent counts in the end and if you pair what you save at these retail outlets with our Springbok Casino no deposit bonus codes, you're bound to end up with at least a few hundred ZAR back in your pocket every month!