Deepfake - Disaster or the Building Blocks of a Better World?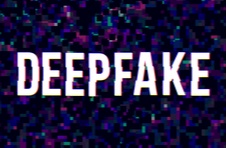 What do you immediately associate with Deepfake?  X-rated viewing, politics and spear phising?  Unfair as it may be, it's the tech that gets a bad rap rather than the actors who use it to create havoc.  Think of it in the context of the online gamble real money sessions at Springbok Casino.  It's not the games that are bad, it's the problem gamblers.  With that in mind – is Deepfake a disaster or can it be put to good use?
What is Deepfake?
Deepfake is basically manipulated images, audio or video content.  It features one person's body with someone's else face, voice and characteristics.  The huge advancements made in Deepfake technology have made it almost impossible to spot – and politicians like Angela Merkel, Donald Trump and Barack Obama have been at the sharp end of things.
Hyper-Realistic Synthetic Media
If you have seen Scarlett Johannsen in compromising positions or Barack Obama calling his successor a lying cheat, you have just been Deepfaked… and probably convincingly too.  What makes Deepfake more believable than its photoshopping predecessor?  With artificial intelligence and deep machine learning at its core, it is hyper-realistic synthetic media that is engineered to deceive.
Customisable Avatars as Gaming Symbols
How can Deepfake impact your online gamble real money experience at Springbok Casino?  Well think of it this way.  In the not too distant future online slots will have the qualities of video games but rather than featuring character symbols, there will be customisable avatars that you can create in anybody's image… using the face swapping attributes of Deepfake!
How Does the Technology Work?
In its simplest sense, the technology is based on two algorithms – an encoder and decoder.  The encoder sifts through thousands of head shots of two people in order to detect and learn facial similarities.  It then reduces the images to display only those shared features and compresses the images.
The first of two decoders identifies and recovers face A and a second decoder emulates the action with face B.  A face swop is performed by feeding encoded images of face A into the face B decoder and vice versa.  When that happens, the decoder reconstructs face B with the expressions and characteristics of face A… job done!
Generative Adversarial Networks (GANs)
In a more sophisticated iteration, Deepfake is created by GANs or generative adversarial networks - almost like RNGs used at an online gamble real money venue, but not quite...  GANs are algorithms that compete against each other to create sophisticated computer-generated images.  As things stand, GANs are only capable of generating realistic simulations of talking heads that can be superimposed on other people's bodies.
Back to the online gamble real money analogy.  Imagine the robber in Cash Bandits slot with the face of Achilles or the cowgirl in Trigger Happy slot as a Tyrannosaurus Rex!  Oh, what fun you could have at Springbok Casino with Deepfake in the mix!
Useful Applications of Deepfake 
Although Deepfake is always in the news for all the wrong reasons it has the potential to change the world in a good way.  Sectors that are already using Deepfake technology include education, art, culture, forensics and medicine. 
Synthesised Historical Figures Given a Voice 
Historical figures are being synthesised, personalised and given a voice to relate their part in the passage of time.  Museums and galleries are virtually breathing life into long dead artists and artworks, using old images, quotes and voice recordings to generate more interactive visitor experiences.
Imagine a classroom where learners can visualise and listen to iconic figures like Nelson Mandela and Martin Luther King?  Or a museum where you can ask Holocaust victims questions – and get answers generated by artificial intelligence? 
Thanks to the neural networks of algorithms that have learnt how to create extraordinarily realistic videos of real people – past and present – that is already happening, as we speak.
Deep Learning Data for a Quick Medical Turnaround 
In the world of medicine, deep learning is being used to synthesise realistic data that can help doctors, epidemiologists and researchers find new ways of treating disease.  That way they can circumvent ethical and privacy issues and speed up the process of finding vaccines, medicines and cures.
Reconstructed Crime Scenes and Emulated Destruction 
Crime scenes can be reconstructed using synthetic media, created by deep learning AI algorithms, that relates to the spatial and temporal dimensions of the scene.  The destructive nature of conflict is being AI learnt in the Syrian cities ravaged by war – Aleppo, Homs and Damascus – and the images transposed onto world cities like London, New York and Paris.  Why?  To raise awareness of the devastation of war.
Digital Actors for Hollywood?
In the world of entertainment, Deepfake is making it cheaper and easier to edit movies without requiring a reshoot.  Actors who have died during film production, like Carrie Fisher, Heath Ledger, Paul Walker and Philip Seymour Hoffman, can be revived and re-created with pinpoint precision and authenticity.
Movers and shakers like Disney have perfected the art of megapixel face swapping that is so refined it's incredible.  The next frontier is the creation of digital actors for feature films and synthetic continuity announcers for TV … and super-cool personalised avatars to rev up the online gamble real money sessions at Springbok Casino ZA!
Sign Up for an Online Gamble Real Money Experience That's NOT Fake! 
We may not have invested in deep learning and our images are not AI-generated yet.   We don't have encoders, decoders or GANs but what we do have is an online gamble real money platform that may be virtual but is certifiably fair. 
That means you can sign up at Springbok Casino and enjoy the best real money RTG online casino games in the knowledge everything is authentic and way above board!  There is nothing fake about Springbok Casino!