Use Your Springbok Casino No Deposit Bonus Codes for Free Entertainment
Details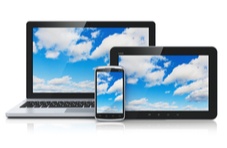 Our Springbok Casino no deposit bonus codes come in handy during trying times to offer a cash injection to play with at no cost to you.  Even as new policies and procedures surrounding technology and communication make their way into our lives, you can bank on playing online casino games at Springbok Casino, on the house!
The South African Broadcasting Commission (SABC) has reported R2bn in annual losses as a result of unpaid TV licences.  Naturally, they are looking for new and inventive ways to recoup the deficit.  Unfortunately, that is a bit too deep in the red even for Springbok Casino no deposit bonus codes to help.
Ian Plaatjes, COO of the SABC revealed in an interview published in IOL that "only 30% of TV licence holders were compliant and that had substantially affected the public broadcaster's funding model."  He furthermore said, "Our TV Licence is R265 per year and we have 30% of people paying, so we have a default rate of 70%."  Plaatjes stated that they would need an immediate cash injection of said R2bn to remain commercially viable. 
The Proposed White Draft Paper for New Licence Fees
The 'Draft White Paper on Audio and Audio-visual Content Services Policy Framework: A New Vision for South Africa 2020' has caused a bit of a stir among South Africans.  Before we get into whether this will impact your Springbok Casino no deposit bonus codes, let's look at what the policy entails.
As things stand, and as it has been for decades, every South African that owns a television needs to pay a TV licence.  It is also standard procedure to produce a fully paid up TV licence if you want to buy a new TV set.  This was an acceptable ask back when the only television channels we had access to were SABC 1, SABC 2 and SABC 3 (and DSTV – if you could afford it).
With the dawn of streaming, along with the invention of smart phones and Smart TVs, consumers turned to other sources for their entertainment.  DSTVNow, Showmax, PrimeVideo, Netflix and playing casino games with Springbok Casino no deposit bonus codes overtook watching regular TV channels to become the preferred choice to chill for millions of South Africans.
Of course, with smart phones, tablets and laptops now having the capability to deliver streamlined streaming, the public broadcaster is losing out on potential income.  The White Draft Paper is thus proposing that all devices with streaming capabilities should require a licence fee, which might not be financially feasible for consumers during a time where finances are already stretched thin.
What they should have perhaps done is try to contend – and in recent news, it appears that this might very well be what they are planning.  The South African Broadcasting Corporation (SABC), in partnership with Telkom, plans on launching a new streaming channel, TelkomONE, in 2021.  The 5-year partnership will offer SABC television channels 1 and 2, along with sport, education and 19 SABC radio stations. 
We're yet to receive word on whether there will be movies and series on the cards.  Will it be as successful as our Springbok Casino no deposit bonus codes?  Well, that remains to be seen.  Is it simply a tactic to get a licence to licence all devices?  Who knows…  
The good news is that no matter what happens, signing up at Springbok Casino will still be free – as will our Springbok Casino no deposit bonus codes!
How Will This Proposed Bill Affect You?
Should the White Draft Paper be accepted and the proposed "Audio and Audio-visual Content Services Policy Framework: A New Vision for South Africa 2020" bill officially pass, South Africans might be forced to cut back on devices.
Typically, any household has multiple devices – including cell phones, laptops, tablets and Smart TVs – and having to pay a licence fee for each device might not be financially feasible.  There are news reports saying that the SABC is proposing that licence fees be incorporated into the cost of Netflix and DSTV subscriptions…  Again, we'll have to wait and see.
Dear South Africa Is Open for Public Comment
Dear South Africa is a platform that grants citizens the opportunity to voice their opinion and legally influence government decisions before they are implemented.  It is not a petition site, but rather a "mandated policy formation process", or PPP – Public Participation Processes – as per the Promotion of Administrative Justice Act 3 (PAJA act) of 2000.
Public participation is key, and each comment – whether for or against – is recorded and submitted as evidence.  To have your say, head over to the Dear South Africa website and click to view current campaigns.  Go to "Have a say on SABC proposal to licence all devices" and add your voice – whether for, or against.  Note that commenting closes 4 December. 
Springbok Casino No Deposit Bonus Codes 
Will Always Be 
FREE
!
Unlike streaming services that require payment for access, signing up at Springbok Casino on your phone, laptop, PC or tablet only takes a few minutes and is absolutely free.  You can enjoy hundreds of online casino games whenever you want and if you claim one of our Springbok Casino no deposit bonus codes, you'll even get to enjoy complimentary gaming, courtesy of the house! 
So, worst comes to worst and the bill passes – stick with Springbok Casino…  You'll at least have the benefit of free access to the best South African casino, along with the perks of endless promotions, and, of course, our legendary Springbok Casino no deposit bonus codes!