South Africa's Smartest Export Now Ranks 2nd Richest in the World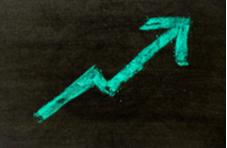 We love online casino games… but what we love even more is seeing a born South African succeed in the great big world out there.  Yes, we're that patriotic – and whenever a fellow Saffer achieves greatness, it is noteworthy in our books.  It also scores us bragging rights, and we cannot brag enough when it comes to Elon Musk!
Elon Musk's Net Worth Now Exceeds Bill Gates
You know the name – everyone knows the name – as let's face it, Elon Musk has become a household name in all four corners of the globe.  From SpaceX to Tesla and everything in between, the Pretoria boytjie is making waves – not only here on Earth and in Space, but on the stock market too.
According to Bloomberg's list of billionaires, the charismatic 49-year old now ranks second richest person in the world, with Amazon founder and CEO, Jeff Bezos, ranking first.  Musk quickly overtook numerous famed-for-their-fortune's over the past few weeks, which includes Facebook's Mark Zuckerberg and Bernard Arnault, the richest man in fashion. 
Musk started out the year ranked 35th on Bloomberg's billionaires list but 2020 saw Tesla shares skyrocket by more than 500%, with the company now valued at over $500 billion.  With Musk owning 18% of the shares, that added a quick $100 billion to his net worth.  On Monday 3 November alone, a Tesla share price surge boosted his net worth by a cool $7.2 billion.  2020 was a great year for someone!
Can Playing Online Casino Games Make you a Billionaire?
Can playing online casino games actually make you a billionaire?  Well, probably not.  Playing online casino games at Springbok Casino does however have the potential to turn you into a millionaire as we offer games featuring massive progressive jackpots.  If you want to see your name appear on Bloomberg's billionaires list, you're going to have to work a bit harder though…
So how did the world's wealthiest billionaires earn their spot at the top of the list?  Out of the top 5 featured on the Bloomberg list, four, including Musk, Gates, Zuckerberg and Bezos made their main fortunes in the tech sector.  French billionaire Bernard Arnault, on the other hand, made his fortunes in consumerism, having built the world's largest luxury goods empire, LVMH Moët Hennessy – Louis Vuitton SE.
It does seem that the technology sector is the best way to get yourself on the fast trek to richdom…  Zuckerberg only started Facebook in 2004 – and at just 36 years old, he has enough money to last him a few lifetimes.  So, if you have a head for tech and a good idea, act on it… Who knows, you might find yourself topping the Bloomberg billionaires list before your 40th birthday too!
Play Progressive Jackpots at Springbok Casino
If making the list isn't something you aspire to, but you wouldn't mind adding lots of zeros to your bank balance, the best we can suggest is that you play online casino games with progressive jackpots at Springbok Casino.  It won't quite get you to Elon Musk's level – but winning a big one could fund your early retirement nonetheless!
What are the biggest progressive jackpots available at Springbok Casino?  Below we take a look at three of the online casino games with the biggest pots:
Aztec's Millions Slot

 – this 5 reel, 3 row and 25 payline slot comes with stacked wilds and a scatter activated free spins feature that can be re-triggered.  Betting the maximum amount in the game will put you in line to win the progressive jackpot.  The high volatility slot comes with a suitably high max-bet though – and you'll need a steady bankroll to fund your sessions.  It is the Ferrari of progressive jackpots with a current pot size of nearly R25 million.

Megasaur Slot

 – this dinosaur-themed 5 reel slot has 25 fixed paylines and you can look forward to grouped wilds and a free spins feature, with volatility only categorised as medium.  Bets are set according to minor, major or mega bet – the latter being needed to qualify for the network progressive jackpot.  It is the second highest paying jackpot at Springbok Casino with a current value of just over R12 million.

Spirit of the Inca Slot

 – the 5 reel and 25 fixed payline game offers expanding wilds, a free spins feature and five progressive jackpots – the Mini, Minor, Major, Maxi and Grand.  The Mini jackpot is currently valued at nearly R500,000 and the Grand jackpot has surpassed the R2 million mark.  The Grand jackpot is the ultimate progressive jackpot that you'll be playing towards when you bet big.  Although this is a high volatility game, it does have a favourable RTP.
As you can see, playing online casino games with progressive jackpots might not put you right up there with the likes of Elon Musk, Jeff Bezos or Warren Buffet.  If anything, apart from securing a comfortable retirement, it could fund your next start-up venture that may very well put you on the riches list!
That said, playing online casino games is fun and offers endless entertainment – whether you win millions or a couple of hundred bucks here or there.  We salute Musk for his achievements but there's nothing wrong with modest earnings either.  Whatever your dreams or aspirations, sign up at Springbok Casino – and most importantly, have fun and enjoy every moment playing our online casino games!