How the POPI Act Protects You When Playing Casino Games at Springbok Casino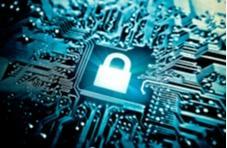 One of our key focusses at Springbok Casino is ensuring that our players get to enjoy our casino games in a safe and secure environment.  How we go about protecting our playing is really an intricate process that involves high-tech security software and our adherence to a set of stringent policies and procedures.
Our Privacy Policy
As per our privacy policy, we're committed to respecting and protecting the privacy of each and every member.  Of course, in order to offer you a flawless service, there are a few details that we need to collect to maintain your account.
If you want to play casino games for real money, we need to gather basic info such as your name, email address, postal address and – in order to process payments – some financial particulars.  This is mostly the details for the credit card that you would like for us to use to process payments.
If you head over to the Springbok Casino homepage, you can view our complete privacy policy that outlines exactly what type of data we collect and store in order to maintain your account.
How does the POPI Act Protect Your Information?
The Protection of Personal Information Act (or POPI Act) is basically the same as the General Data Protection Regulation (EU GDPR), which is also a data protection and privacy law in the European Union.  To move with the times and mitigate associated modern-day risks, the need for these types of laws became more evident.  South Africa officially enforced the POPI Act as of 1 July 2020, whereas the EU implemented the law on 25 May 2018.
Although companies don't necessarily require your permission to collect certain data, it is how that data is managed that is governed by the POPI Act.  It is also up to the companies to ensure that they comply with the POPI regulations.  This includes ensuring that whatever data is collected is stored securely and that it is protected against potential data breaches.
Springbok Casino Keeps Your Info Safe
In addition to abiding by the legal guidelines and protecting whatever information we collect from our players, we will furthermore never sell, trade or rent your info to outside parties.  In the event that we do aggregate information for statistical purposes, this will never include any identifiable information.
When it comes to winnings landed by playing our casino games, you're furthermore guaranteed that your cash-outs will remain strictly confidential.  All information pertaining to winnings is stored securely in virtual vaults and we will never willingly disclose details surrounding payouts unless it is required by law.
What Security Systems Protect You When Playing Casino Games?
When it comes down to the nuts and bolts of how we protect our members while playing casino games – we utilize high-end industry-standard digital encryption technology that is incorporated into our software.  Digital encryption technology is software that essentially makes it pretty much impossible for hackers to access information as it passes between the player and casino.
In the unlikely event that a security breach happens, the information will be heavily encrypted and thus rendered useless.  Think of it as a scrambling device that distorts the information while it is passing over the internet – only to become unscrambled once it reached its intended destination. 
Can You Feel 100% Safe While Playing at Springbok Casino?
The answer to that question is an unequivocal yes.  Not only do we have the best security systems in place to protect our players – we are constantly reassessing our security measures to ensure that you're protected from the latest threats.
Although we do out utmost for you to enjoy playing casino games without any worries about your security, there are certain things that you need to do further protect yourself:
Don't ever divulge your username and password to your casino account.
Store your login details in a reputable password protector, or make a note of it in an encrypted file.
Don't play on public computers – if you do, ensure that you log out after every session.
Beware of phishing emails and learn how to identify them, e.g. will never ask you for your password.
Make sure that you have antivirus software installed on your device and keep the software up to date.
If you suspect that your security might have been compromised, inform us immediately.
Make sure you're playing casino games at the real Springbok Casino – check the site certificate.
As you can see, we do our best to protect our players and to make playing casino games enjoyable and fun – but there are basic things that you can do to protect yourself where we can't.  Having an active firewall and running good antivirus software on your device is up to you.
Sign Up at Springbok Casino – South Africa's Most Trusted Online Casino
We of course recommend that you play at a reputable online casino with a secure platform that you can trust.  Springbok Casino checks all the boxes and if you're looking for a multi-platform venue where you can play casino games in virtually every category, look no further!
Head over to our site and engage the 'Sign Up' button to open your real money account today.  We'll even reward you with a free R11,500