The Free Instant Messaging War of 2021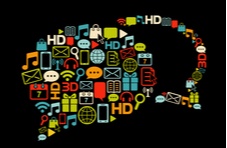 As if a global pandemic, delays in the start of school and the reversion to Lockdown Level 3 isn't enough, South Africans are in a collective tizz over WhatsApp's new privacy policy.  The popular messaging service announced its updated policy on 7 January 2021, which would force users to either accept the terms, or lose access to the service. 
There is a lot of confusion surrounding this update, with the biggest concern being about security and how the update will affect privacy.  As with playing casino games at Springbok Casino, WhatsApp will continue to use high end encryption technology to protect the privacy of their users.  In fact, they boast end-to-end encryption, meaning that messages are completely inaccessible by third parties.
Nonetheless, the policy, which was initially set to come into effect on 8 February 2021, received massive worldwide backlash – and the implementation of the new policy has resultantly been delayed to May 2021.
What is the Potential Real Reason for the Updated Policy?
In all honesty, if you keep abreast of the latest news, you ought to have seen this coming.  In 2019/2020, various news sites published that WhatsApp planned on monetising their free messaging platform by means of advertising in-app. 
If you read this news, it should then come as no surprise that changes are being made…  and the reason could be that in order to ultimately advertise, they would need to collect data to produce relevant ads on the app – in the same way that Facebook does.
Although the privacy policy mentions nothing about advertising, the main change in the policy is that WhatsApp intends to collect and share certain user data with Facebook, and visa versa.  Put two and two together, and you'll get our point – prepare for personalised in-app ads in our future use of these communication programs.  Imagine having in-app ads while playing casino games at Springbok Casino…  Luckily, we can confirm this will never happen.
Is there a So-Called Mass Exodus from WhatsApp?
Many news sites have referred to a 'mass exodus' from WhatsApp.  This isn't entirely accurate.  Although downloads of other instant messaging apps have skyrocketed, the number of active users on WhatsApp hasn't really taken a plunge at all.
The general feeling is that most people will accept WhatsApp's new terms in the end – but in the event that friends and family do make a permanent move to another messaging service, users have downloaded the alternative apps in anticipation.  After all, it can't hurt to have all the top apps loaded on your phone.
Do You Use Facebook, Instagram? You Might as Well Stick with WhatsApp
To date, Facebook CEO, Mark Zuckerberg, is involved in a list of mergers and acquisitions of 88 companies – including Facebook, Instagram and WhatsApp.  If you have an active profile on any of these social networking sites, your personal data is already out in the ether, with no way to retrieve it – whether you like it or not.  Opting to not accept WhatsApp's new policy will make no difference at all.
Unlike casinos such as Springbok Casino, where the data collected whilst playing casino games is minimal and never revealed to third parties, social network sites collect and share data to offer personalised user experiences – particularly in the form of advertising.
What are the Current Top Communication Apps?  
Springbok Casino will always remain at the top when it comes to casino games.  In terms of communication, if one goes by the most popular apps by the number of and frequency of downloads in the Google Play Store, then Telegram ranks top with Signal in second place.  Although WhatsApp still has the most total downloads and active users, they've slid into third place as more people are rushing to download the alternatives. 
Telegram
Pavel Durov, aged 36, is Russia's equivalent of Mark Zuckerberg – and the founder and owner of Telegram.  Durov also founded Vkontakte – Russia's biggest online social media and social networking service.  Telegram downloads have surged to over 500 million. 
Signal
Signal is owned by Signal Technology Foundation – an American non-profit organization founded in 2018 by Moxie Marlinspike and Brian Acton.  After public endorsement from South Africa's very own Elon Musk, interest in Signal skyrocketed, and in a matter of a few days the number of downloads went from 10 million to over 50 million – and counting...
Which Communication App is the Safest?
No digital service is 100% failsafe… and if a breach in security is your concern, we recommend getting rid of all your digital devices and reverting to using a rotary phone.  Of course, in this day and age, it isn't feasible.  What you can do is secure yourself with antivirus software, firewalls and anti-spyware while playing casino games, or chatting via instant messaging apps.
In Conclusion
Although many will stick with WhatsApp and accept the new privacy policy to continue using their services, this might change when WhatsApp eventually starts advertising on their app interface.  Ads are annoying and if there is one thing that can make users jump ship, it would be forced in-app ads. 
WhatsApp might offer a premium service whereby you can pay to have the ads removed – but why do that when there are already two alternatives ready to offer you a free, ad-free, instant messaging service?  That would be like playing casino games and having ads interrupting the fun!  They would have to give their way forward in terms of in-app ads, if that is the plan, some serious thought…
Safe and Secure Ad-Free Casino Games on Tap at Springbok Casino
The good news is that you can play casino games at Springbok Casino knowing that our privacy policy is there to protect you, with no agenda!  We do not share your information with third parties and whatever info we do collect remains under lock and key behind our impenetrable digital walls.
We might not be a replacement for your favourite instant messaging app, but you can chat to our friendly support team whenever you need help with casino games, a free bonus or cashing out your winnings!  We're online and ready to chat, 24/7.