Top Tech Trends Shaping Video Gaming Awesomeness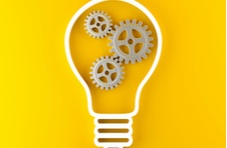 How do you inject more awesomeness into games – video and casino games?  You give the players more freedom.  If that means cutting the constraints of physical controls, so be it.  If it means liquid immersion, done... and if it means blending the real world with gaming elements – we're so on top of that!
Mars is One Frontier; Awesome Gaming is Next!
As we move inextricably towards a mass migration to Mars, it stands to reason that game developers have the technology and skills to up the game.  How has tech been adapted to gaming applications?  Well, in more ways than you can imagine…
The evolution has been so rapid and rapacious, it is hard to imagine a world without video games like Red Dead Redemption, The Elder Scrolls, Minecraft and Grand Theft Auto.
The Games of the Past
Looking back to the sixties, seventies and eighties, games were board games played on real boards with tangible tokens.  They were fun outdoor activities like Hide and Seek, Marco Polo and Charades.  Games were casino games like blackjack, baccarat and roulette where dealers controlled the action and players sat passively at the tables waiting for wins.
How Tech Has Changed Casino Games
Now even that has changed.  On remote gambling platforms, like Springbok Casino, there are no dealers, tables, cards, dice or shoes.  Heck, there aren't even real players other than you and you and you!
Randomly generated sequences of numbers determine who wins and who doesn't.  All the gaming paraphernalia is deeply embedded in the software and all the casino games are available on-demand, 24/7 – and that applies to the casino games right here at Springbok Casino!  How awesome is that?
Now when it comes to video games, the scope to evolve is so much greater.  There are no limitations as to the themes, characters, game play and open worlds.  In this divinely entertaining environment, anything goes!
The Advent of 8K Ultra Resolution
What are the tech trends shaping the video games of the future?  How about 8K ultra resolution where the graphics are so clear and detailed, they jump off the screen and into your head.
When you consider that this heightened representation of graphics is eight times more awesome than full HD then, unequivocally, 8K is clearly a step in the right direction.  It is as real as real can be… and when paired with wall-length TV screens as displays, gaming only gets better and more immersive, all thanks to 8K!
Facial Recognition Generating Personalised In-Games Characters
What is making serious splashes in the video gaming pool is the revised use of facial recognition to create personalised in-game characters.  Although Intel's RealSense SDK did not quiet meet expectations, there are other geniuses devising ways to implant your face into the game.
Be the Badass…
What does that mean in the marvellous gaming universe?  Well, in the not-too-distant future you could be the baddest badass of all – John Marston, Marcus Fenix, Kratos or Bayonetta.  Rather than their ugly mugs, it will be your features scowling, spewing venom, enraging adversaries and intimidating hapless victims.
Or the Hottie!
That does not mean facial recognition is exclusively adapted for the badass characters.  Oh no.  If you need an emotional lift and a bit of a personality shift, you can piggyback on the awesome reputations of the hottest characters in gaming – Cullen Rutherford in Dragon Age, Final Fantasy's Cloud Strife, Kasumi in Dead or Alive or The Witcher's Triss Merigold!
Facial recognition technology transforms players into chameleons.  With the help of 3D scanning technology and sophisticated depth cameras you can play bit-parts or big parts in all your fave video games.  Which characters would you like to visually impersonate?
Gesture Driven Gaming Set to Improve
Now we talked about unleashing players from the constraints of remote controls.  With motion control technology steadily improving, gestures are rapidly replacing the norm.  These days it is not unusual to see players leaping into the air, swinging their arms wildly or using their hands to gently massage fresh air.
What you are in fact witnessing is motion-controlled gaming systems that use accelerometers, sensors ad depth cameras to detect movements that are replicated in the game.  Although there are already motion sensing devices like Microsoft's Kinect and PlayStation Move, the systems are not as accurate as they should be and there is always a problem with longer lag times.
Bespoke Motion Controlled Video Games Coming Soon
The future games using motion controls will be custom designed with motion technology at the core.  That means you can soon expect to see more streamlined and perfectly synched versions of Fantasia: Music Evolved, D4: Dark Dreams Don't Die and The Legend of Zelda: Skyward Sword.
Could It Be Wave-to-Win at Springbok Casino?
Extrapolate the concept of motion control to casino games and there is every chance you will be able to use hand and head gestures to place bets… and activate the spin of the roulette wheel, the slot reels and the deal of the cards!  When all is said and done, it may soon be a matter of 'wave-to-win' when you play casino games online at Springbok Casino ZA!
The impact of the Cloud on Gaming
The infinite expanses of the cloud is manna from heaven for the video gaming crew.  Not only do you have the full might of massive data storage and computing power at your command, you can play high-end games on low-end devices.
Shoot, you don't even have to stick to a PS, Xbox, Nintendo or Sega console to play games developed for PS, Xbox, Nintendo or Sega!  With the cloud, it is on-demand cross-platform exhilaration, all the way!
Gaming at the Speed of Light, Anyone?
There is more.  The cloud may have limits for processing speed – but in reality, everything works at the speed of light.  Provided you use local servers to get your game on, the odds of reaching lag-free gaming perfection is so in your favour.
Enjoy Instant Game Launches via the Cloud
Thanks to the cloud, video game launches are instantaneous.  They are streamed directly from a remote service to your device, just like Netflix or Showmax.  How's that for awesomeness?  There is clearly plenty more in store for us once the boffins have got a handle of the full effectiveness of the cloud… which, by the way, is essentially the internet!
The Gateway to a More Personalised Casino Games Experience
Springbok Casino games may not use facial recognition or motion control technology just yet… but online casino operators are already cottoning on to the benefits of cloud computing and storage.  With cloud services in their corner, gathering data on analytics is a cinch and a giant step towards a more personalised real money gambling experience!