Why the Casino Games Supplier is Key to the Online Casino UX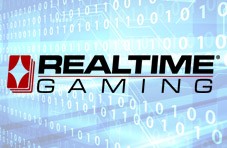 What is the most important factor to consider when choosing an online casino?  Proper licensing?  An active regulatory authority?  A wide choice of casino games?  Attentive support services?  It is yes, fourfold – and the third-party software supplier is responsible for all of that… and more.
Legitimacy is the Factor that Counts
You have probably been told that the best remote gambling platforms are the ones with loads of casino games and a wide range of lucrative casino bonuses.  That may be true but at the end of the day it is the legitimacy of the online casino that counts.
As with most things in life, the remote gaming sector is populated by reliable and honest white hat operators – like Springbok Casino – and a heap of dodgy ones too.  The challenge is to discern one from the other.  The last thing you want is to lose your deposit or be deprived of your winnings… and that is pretty much the norm when it comes to rogue operators.
Get the Best Interactive Gaming Experience Here
If you want a slick, tech-driven gambling experience defined by functional casino games that do not stutter, splutter or lag just when you are about to hit paydirt, then basing your choice on the software supplier is key! You will find the best game development brands adopt the latest cutting-edge technology to deliver interactive gambling sessions that are more cinematic than simply bet, play and win!
Licensed, Regulated with Dispute Resolution Thrown In
What is more, reputable third-party software suppliers are licensed and regulated in the gaming jurisdiction in which they are located.  Any casinos that use their software as the central cog in the gaming machine are covered by the same licensing requirements and gaming regulations.
That of course means players have recourse if and when there's a dispute – over the casino games, the winnings or the terms and conditions of a bonus.  Who regulates Springbok Casino?  Well, to be honest, it is more 'what' rather than 'who'… as Curacao eGaming, operating under the auspices of the Curacao government, keeps a close eye on proceedings.
Benefit from Regular Updates of the Casino Software
There is another reason why the software supplier is crucial to the overall gambling experience online.  The best of breed game developments brands, like our very own Real Time Gaming (RTG), not only provide turnkey solutions that cover both the front and back end of the casino, they release regular software updates.
Fresh Casino Games
What does that mean in terms of the players?  Well, first off, you can expect brand-new casino games on a regular basis.  RTG releases a fabulously fresh online slot every month and there are occasions when a new table game or video poker is thrown in!
Zero Glitches
What is more, regular software updates iron out any glitches.  They introduce enhanced features, implement security fixes and provide maximised compatibility across all gaming devices.  Updates are aimed at making the user experience at Springbok Casino better… and that can but only be a good thing!
No Nonsense Data Security
The movers and shakers in the online casino software space are committed to protecting your data.  That means you can register an account and transact on the platform in the knowledge that your information is secure.  Hackers will not be able to penetrate the defences of the big five software suppliers, of which RTG is one!
Lots of hi-tech software operates seamlessly and quietly in the background to ensure that you are protected from outside threats.  From Fort Knox-like impenetrable firewalls and digital vaults, to encryption technology that has the best data breachers scratching their heads – Springbok Casino keeps their players safe.
Standout Features of RTG Casino Software
Apart from the outstanding collection of casino games tailored for all the high hit rate gaming categories, what else defines RTG as a leading software supplier?  How about exclusive features that simply aren't found anywhere else?
RTG's Legendary Random Jackpots
If you are a regular visitor to Springbok Casino you will know all about the random jackpot slots that make up most of the casino games menu.  What is so special about random jackpots?
When you play random jackpot slots you don't have to wait for the perfect combination of symbols to activate the prize.  Rather, the jackpot can be randomly awarded after any spin but you do have to be in the right place at the right time to get a slice of the action!
Boiling Points Jackpots and Guaranteed Win Features
It is not only the randomised money pots that create a buzz.  There are boiling point jackpots that bubble away until they reach sizzling temperatures and spill right over into players' betting accounts.
If that isn't enough to get the gambling juices flowing, perhaps the Feature Guarantee and Win-Win Feature slots will.  When you play these casino games, the odds of winning something special are firmly in your favour.
Awesome Multi-Channel Gaming On-Demand
Last but not least, RTG delivers multi-channel gaming sessions that are as slick and smooth on a mobile phone as they are on a desktop, laptop or tablet.  That means you are free to gamble anywhere – thanks to the download, instant play and mobile channels – all of which are heavily embossed with the Springbok Casino logo and branding!
More Than 20 Years in the Business
Real Time Gaming has been powering the best online casinos for more than 20 years.  Over that time, the software supplier has gained a reputation for fairness, integrity and innovative creativity.  When you play real money casino games at a gambling platform featuring the RTG logo, such as Springbok Casino, you know that everything will function as it should – from the cashier to the customer support services!