Top 3 Video Games for Romanticists in 2021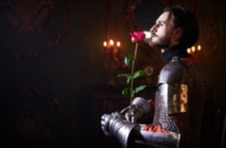 When it comes to romanticism, the online games of choice are exquisitely designed casino slots.  Head over to the world of video games, and romanticists are similarly stirred by splendour.  In our top 3 console games, bewitching worlds and gorgeous graphics are the entrée…
Online Games – Gateways to Optimised Entertainment
Online games have evolved from arcade style maze games to sophisticated, multi-layered action adventures.  Consoles and phones effectively become portals into another dimension.  Narrative enriched storylines are matched by increasingly complex gameplay.  Gaming has become truly immersive and mind-bending in intensity.
Whether your conduit of choice is Springbok Casino or PlayStation 5, online games are more than simply 'entertainment'.  They offer a glimpse into a parallel universe…  Nothing quite beats the prospect of being the master of the 'virtual universe' – or at least, in your player avatar form.  If you choose to play at Springbok Casino, there's the added bonus of winning real money!
If you are contrary to the norm, video games like Hitman 3, Resident Evil Village and Deathloop simply won't cut it.  Stealth games, survival horror games and single shooters may be gaming fodder for the vast majority of gamers.  There is, however, an exclusive selection of online games designed for dreamers and fantasists.
Here are the top three video games on PlayStation, Nintendo, Microsoft Windows and Mac, for romanticists… P.S. we'll be sharing the RealTime Gaming equivalents!
#1 – Maquette
The overriding theme of this awesomely designed video game, available on PlayStation and Microsoft Windows, is a romantic liaison between two young lovers – Kensey and Michael.  It is an exploration of a love relationship, from its hopeful beginnings to devastating end.  All the while, you traverse a magnificent abstract world captured in a series of drawings displayed in Michael's sketchbook.
What is truly remarkable is the game takes place in a series of worlds within worlds.  Some are minute, others gargantuan – but all are perfectly matched in terms of layout, and the buildings and objects within that layout.
The clue to gameplay can be found in the title.  Maquette is the French word for scale model.  It is the 'rough draft' used to visualise the full-scale production.  As you navigate this gorgeous fairy tale city, with its curved domes, curlicued turrets, ornamental bridges and expansive gardens, you have one task.  That task is to solve puzzles in order to progress from one level to the next.
How does the maquette fit into the equation?  Well, when you move an object on the scale model, the action is replicated in the world you are in.  In other words, any activity in the maquette is emulated on scale – and that is the key to levelling up.
When it comes to online games in the puzzle adventure genre, Maquette is a masterstroke.  It is bewildering, bemusing and unbelievably entertaining.  It is a combination of contemporary love story, perspective shifting gameplay – and puzzle solving that requires plenty of ingenuity and imagination.
The only element that is missing from this video game is the potential to win real money.  So, what is the equivalent of Maquette in the Springbok Casino games suite that provide real money wins?  RTG online slots like Aladdin's Wishes, Stardust and Enchanted Garden II share similar thematic elements with our number one video game for romanticists.
#2 – Kena: Bridge of Spirits
As with Maquette, Kena: Bridge of Spirits is available on Playstation and Windows.  It is an enchanting action-adventure set in a rich, verdant natural world.  You play the role of Kena, a fearless young woman tasked with guiding spirits into the afterlife.  As far as epic online games go, this delightful title has all the ingredients of a blockbuster hit.
During gameplay, you encounter an army of ogres and monsters intent on spilling your blood.  Aside from your innate in-game agility and a bit of quick thinking, all you initially have at your disposal is a single weapon.  It isn't a sword, nor a firearm.  Rather, it is a magic staff capable of emitting pulses of bright light!
A standout feature of the game is the Rot.  These are a tribe of rotund little people who are as quaint as quaint can be.  They are not only your BFFs but, when you know how, you can use them to pull off all sorts of amazing feats.
The Rot is, as it were, an extra arsenal of weapons.  You can heave them at enemies, launch them at heavy objects and use them to detoxify the environment.  As all good online games do, gameplay is gradually enhanced and new weapons are added into the fray, as you progress from one platform to the next.
You can find plenty of heroines in the mould of Kena the spirit guide at Springbok Casino.  Online games like Asgard Deluxe, Cleopatra's Gold and Legend of Helios multiline slots feature iconic female characters from history and mythology.  Unlike Kena, these femme fatales are capable of paying out winnings in South African currency!
#3 – Overboard!
Available on PlayStation, Nintendo Switch, Microsoft Windows and Mac operating systems, Overboard! is set aboard an ocean liner in the 'Dirty Thirties'.  It is a replayable cartoon-style murder mystery.  In this version of the whodunit, you play the aging Hollywood starlet, Veronica Villensey.  Rather unexpectantly, you are the murderous villain responsible for tossing your husband, Malcom, into the Atlantic.
Your task is to come up with a believable alibi, using a selection of dialogues.  Ideally, you want to be able to disembark in New York City a free woman.  Before you can do that, however, you have to convince the other characters in the game of your innocence.  Or, you have to rope them in as nefarious allies.
As online games go, Overboard! is a cracker.  It is fast-paced and packed with interesting characters, which you can manipulate… or not.  In terms of aesthetics, this deliciously entertaining title isn't a match to Maquette or Kena: Bridge of Spirits.  That said, it will definitely enthral and captivate you – over and over again.
Set in the Golden Era of Hollywood, when Rita Hayworth, Greta Garbo and Joan Crawford reigned supreme, Overboard! is a next gen version of a Hercule Poirot nail biter.  Are you clever enough to get away with murder?
Play Real Money Online Games at Springbok Casino!
Springbok Casino is a leading supplier of online games that deliver real money wins.  Besides an eclectic selection of online slots developed by Real Time Gaming (RTG), we feature online games across all the popular categories.
Are you ready to put your PS4 aside for action that entails banking actual ZAR?  Login to Springbok online casino instead and start playing the likes of online roulette, blackjack, baccarat, video poker!  We even offer specialty games like Banana Jones and Fish Catch… and all our online games offer real money returns!