The Ins and Outs of Springbok Casino No Deposit Free Play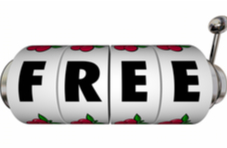 Springbok Casino no deposit functionality is enabled in two different ways.  It is designed to allow people, whether brand new or seasoned, to play the best Real Time Gaming (RTG) developed online casino games… for FREE!
How Does Springbok Casino No Deposit Functionality Work?
As you have no doubt guessed, Springbok Casino is available as two separate but matching entities.  The first is the de facto online casino.  It is in the form of a software download and mobile-responsive instant play channel.
As with all real money gaming platforms, you have to register and deposit money into a player account in order to access the games.  Once you have done that, you can bet on the outcome of any of the online slots, video poker variants and table games featured in the game menu.
If luck is on your side, or you've really perfected your gaming strategies, you can also win real money… funds that are automatically credited to your player account.
There is, however, a second access point to Springbok Online Casino – one that does not require an account or cash investment.  Despite the laissez-faire approach, you can still enjoy conventional gameplay at its very best.
What is this access point we are referring to?  It is the Springbok Casino no deposit platform – a platform that mirrors the cash casino in all the most important ways… with one major exception.  No real money changes hands in terms of the bets, and you also do not get to reap the rewards of real cash winnings.
How to Access the Springbok Casino No Deposit Platform
The first way of gaining access to Springbok Casino no deposit gameplay is via the respective online casino game thumbnails.  When you roll the mouse over the game icon, you are presented with two selectable options – 'Play' and 'Try It'.
The first option – Play – unlocks the game in the real money mode.  This is the mode in which to play when you have funds available in your Springbok Casino account.  It is also the mode that will allow you to deposit real money, and potentially see real returns on your bets.
The second option – Try It – activates precisely the same game, but in the free play or fun mode.  In this gaming format you are allocated a set number of credits – usually 1,000 – which you can use to 'fund' the bets.  Any winnings are added to the credits, but they are not cashable, nor worth anything at all in South African currency.
Here is a recap of Springbok Casino no deposit free play:
No account registration or deposit is required
The 'Try It' tab enables game-to-game access in the fun mode
Betting is made via free credits with no currency value
Winnings are not real nor cashable
Claim the Springbok Casino No Deposit Bonus
The second method of activating free gameplay is via the Springbok Casino no deposit bonus.  This is one of the most lucrative bonuses in the online gaming sector.  When you enter the corresponding code at the cashier, the casino basically gives you R250 to play with, for free… no deposit required.
The beauty of the no deposit bonus at Springbok Online Casino is that it supports real money gameplay at absolutely no charge at all.  What that basically means is that Springbok Casino sponsors all your bets, up to R250.  What is more, we allow you to keep a portion of the cash winnings.  How is that for a major player boon?
When you use the no deposit bonus at Springbok download and instant play casino, the payout cap is R500, which is double that of the bonus.  That said, you do have to fulfil a 60 x playthrough of the bonus.  That is if you have any intention of transferring the largesse out of your Springbok Casino account and into your bank account.
What Does 60 x Playthrough Mean?
All online casino bonuses have wagering requirements – also known as playthroughs or rollovers.  These wagering requirements specify exactly how many times you have to wager the equivalent value of the bonus at the casino.  Only once you have fulfilled the wagering requirement are you entitled to cash out the bonus-related winnings.
In the case of the Springbok Casino no deposit bonus, you have to bet a grand total of R15,000 (R250 x 60) prior to requesting a withdrawal.
Here is a recap of the free play enabled by the Springbok Casino free cash bonus:
A registered account is a pre-condition of the bonus
No deposit is required
Betting is made via a R250 free cash bonus
All bets and payouts are in real money
Winnings are cashable
A 60 x wagering requirement applies
How to Get the Best Out of the No Deposit Bonus at Springbok Casino
The easiest way of turning a profit via the R250 no deposit bonus is to choose your games wisely.  Ideally you want to play the online casino games with a high win rate.  When it comes to online slots, for example, you want to play slots with generous paytables and multiple bonus features.
Try and find the online slots with prize multipliers, cascading payline wins and plenty of free games.  Slots like Bubble Bubble 3 and Lil Red are worth a shot.
How about the skill-based casino games?  What are the best options when it comes to edge versus payout rate?  Besides Blackjack and the exciting side bet variations, the best bets at Springbok Casino can be found under the video poker tab.
Remember, it costs nothing to play these games… but the potential rewards are great!  That said, now is the time to register an account, make a beeline for the Springbok Casino no deposit bonus and play the best games in terms of payback… for FREE!
Thereafter you can look forward to a string of ongoing bonuses and promotions as a loyal Springbok Casino patron.  This includes more free cash and complimentary game time in the form of free spins, cashbacks and an additional Springbok Casino no deposit bonus, or two, to name but a few!