3 Pricey Hotel Suites for Globetrotting South Africans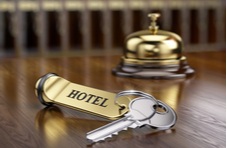 If you are lucky, Springbok Casino no deposit bonus codes can bankroll a lovely homestay holiday.  Win the lottery – or the progressive jackpot equivalent, and lavish rooms in iconic world cities could be yours… for a night, in any event!  Here are 3 opulent hotel suites in Las Vegas, Jaipur and Monte Carlo.
The Diamond Suite at the Hotel de Paris
The Hotel de Paris is an iconic landmark of Monte Carlo.  It is located within a stone's throw of the legendary Place du Casino and offers sweeping views of Monaco, France and Italy.  The obscenely wealthy choose to stay at this glorious old hotel for its proximity to, well, just about everything.
If you are in a position to drop a few hundred thousand rand on a room, you are obviously loaded, or, you may have won a progressive jackpot at Springbok Online Casino.  Either way, it will cost you in the region of R700,000 to put your head down in the 830 square metre Diamond Suite!
What does R300k shy of a million buy you?  Well, how about the use of your own bar, library, dining area and study to go with two well-appointed bedroom suites.  Then, of course, there is a private infinity pool with extra strong jets… for you know what!
This particular suite has strong connections to the royal house of Grimaldi.  You know?  The family that has been ruling Monaco since 1297. Book the suite, and you will come face to face with photos of Prince Rainier III and his wife, Grace Kelly.  There is even a selection of original artworks by the late prince.
A Rewards Program for High Rollers
Why would you visit the tiny principality?  To gamble at the Place du Casino, of course!  Besides offering slot machines and table games like craps, French and European roulette and blackjack, it is the rewards program that attracts punters.
The My Monte Carlo loyalty program is unmatched in terms of land-based casino comps and promotions.  High rollers can expect a few free nights at the Hotel de Paris.  That said, the Diamond Suite is strictly off limits to non-paying guests.  At a cool R693,000 a night at current conversion rates, it is not difficult to see why!
That is in the real realm.  Now to the virtual space.  Visit Springbok Online Casino and you will find our Springbok Casino no deposit bonus codes are pretty exclusive too.  They enable free access to our selection of RTG developed online casino games.  Play your proverbial cards right and you could be in the money!
The Maharajah's Pavilion at the Raj Palace
Once a magnificent Maharaja's dwelling, the Raj Palace is located in the heart of the fabled Pink City.  It was built in 1727 and recently restored to its former grandeur.  At around R232,000 per night, you could tuck yourself in to the luxurious multi-floor lodgings of a Maharaja.
What do you get for the equivalent of a brand-new VW Polo Vivo Trendline?  Lavish sleeping chambers with gold leaf painted walls and antique stucco and mirror work.  That is only one small portion of the splendid 1,486 square metre pavilion.
Genuine Historic Artefacts
Extras include a roof top terrace, swimming pool, jacuzzi and private spa.  The entire suite of rooms is connected by a private elevator.  What is more, the actual 16th century throne and bolsters of the Maharaja of Chomu are part of the furniture.  How cool is that?
Although there is no gaming hall at the Raj Palace, they do offer free Wi-Fi.  What that of course means is you can login to Springbok Online Casino, night and day.  You can even redeem our Springbok Casino no deposit bonus codes and play the best online casino games for free – a mere 9,072 km away, as the crow flies!
The Empathy Suite at Palms Casino Resort
Are you into very large stuffed fish?  If you are, pencil in a visit to the Palms Casino Resort in Las Vegas.  At the very top of the rates card is the Empathy Suite.  It is 837 square metres of end-to-end views and weird décor.  Quite where the empathy bit fits in is anyone's guess.
This particular suite of rooms is designed by the excessively rich and emotionally-challenged conceptual artist, Damien Hirst.  He is the guy who makes a literal killing featuring various animals drenched in formaldehyde.  This, they say, is art.
Cough up R1.5 million for a 20-hour sleepover and you too can be suitably impressed by Hirst originals.  Besides a massive amount of leg room – marlin, sharks and beautiful little butterflies grace the walls.  Not a single creature is alive, of course…
Buy a Pad, a House or a Night in Las Vegas
Now, you could buy a loft apartment in the Cape Town CBD or a full-on house in Blouberg Sands.  Alternatively, you could spend a night in a two-bedroom suite in Las Vegas.  They all cost the same amount of money!
Besides the gory décor, which speaks of Hirst's preoccupation with death and chemicals, what do you get for one and half rock?  A private pool and terrace, personalised bar, and floor to ceiling windows overlooking the Las Vegas Strip.  You are probably also eligible for a small fortune in casino comps!
Get Springbok Casino No Deposit Bonus Codes Here
Here is a bit of useful information.  At Springbok Online Casino, we offer comp points to all of our players.  We also feature a wide selection of online casino bonuses and promotions.  The Springbok Casino no deposit bonus codes obviously take top billing.
What we don't do is stuff animals or charge our patrons obscene amounts of money.  Our online gaming platform is free to use.  The only bucks we do accept go directly into your personal bankroll.  Use the Springbok Casino no deposit bonus codes wisely, and we even fund a session or two of real money gaming!
Go on, sign up at South Africa's best online casino, claim one of our free cash Springbok Casino no deposit bonus codes and see for yourself.  We really do deserve our 'best casino' ratings!