No Deposit Bonus 2023: Springbok Casino Offers the Best Deal!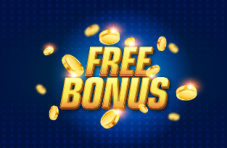 Year in and year out, we're skopping gat and taking names here at Springbok Casino. In fact, not a year has gone by where we haven't received recognition for what we offer here at our online casino. 2023 is no exception, and while we can pat ourselves on the back for many reasons, we're putting the spotlight on our no deposit bonus in this article.
While many online casinos offer no deposit bonus options, you might find the terms and conditions aren't all that great. Alternatively, the bonus could have several other restrictions, such as dictating which games you can play. Since these bonuses are so valuable, they're also often only available for a limited time.
We're about to share all the details about the Springbok Casino no deposit bonus with you. You'll soon understand why our free cash offer is still the best and most sought-after in South Africa, and beyond, in 2023!
What is a No Deposit Bonus?
Let's start off by explaining what a no deposit bonus is. A true no deposit bonus doesn't require you to make a real ZAR deposit in order to get your hands on the bucks. It therefore is a lekker way to try out an online casino without risks. Depending on the casino you play at, you can use the bonus to play various games and win real money once you've met the wagering requirements.
A no deposit bonus can come in different forms, such as free spins, free chips, or free cash. In most instances, you need a bonus code to unlock the free loot. This is an easy way for casinos, such as Springbok, to identify various offers, and ensure that the right one is allocated to your casino account.
The Springbok Casino No Deposit Bonus
At Springbok Casino, we have a generous no deposit bonus for all our new players. You can get R250 free when you sign up and claim our special coupon code, "TEST-SPRINGBOK". In keeping with the true meaning of this bonus type, you don't need to deposit a cent to reap the reward!
You can use the R250 free to play any of our games, including slots, table games, video poker, and more, with a few minor exceptions. That said, we do our best not to restrict you by limiting the use of the bonus to a specific game genre. With hundreds of games to choose from, you can bet, play and win on nearly all of them.
Do you see why our no deposit bonus is one of the reasons why we are voted the best online casino in South Africa? When you play at Springbok Casino, we want you to have an absolute jol. Our free cash reward is just one of the perks we offer to make your time with us enjoyable.
Our R250 Free Bonus T&Cs
As with any casino bonus, our no deposit bonus comes with some terms and conditions that you need to be aware of. These are not meant to spoil your fun, but rather to ensure fair play and prevent abuse of the bonus. After all, we're giving away free money, worth real money!
The main things you need to know about our R250 free bonus are:
The wagering requirement is 60 times the bonus amount.
The maximum cashout is R500.
The bonus is valid for all slot games (unless stated otherwise), Bingo games, European Slot Poker, & Stud Poker, Pai Gow Poker, and Scratch Cards.
Some games might not count towards fulfilling the wagering requirements.
The bonus is valid for one account per person/household/IP address.
The bonus expires after one month of being claimed.
We recommend that you read the full terms and conditions on our website before claiming the bonus. If you have any questions or doubts, you can always contact our friendly and professional customer support team via live chat, email, or phone.
How to Maximise Your Free Cash Bonus
Now that you know what our no deposit bonus is and how it works, you might be wondering how to make the most of it. Here are some tips and tricks that can help you increase your chances of winning with your R250 free:
Do check the game contribution percentages. Not all games contribute equally to the wagering requirement of the bonus. Some games, such as slots, bingo, and scratch cards, contribute 100%, while others, such as blackjack, roulette, and craps, contribute only 10% or less. This means that you need to wager more on these games to clear the bonus. Choose games that have a high contribution percentage and that you enjoy playing.
Don't play games that are excluded from the bonus. Some games are not allowed to be played with the no deposit bonus at all. These include progressive jackpot games. If you play these games, you risk losing your bonus and any winnings you may have earned. Always read the list of excluded games on our website before you start playing with your bonus.
Do use the coupon code TEST-SPRINGBOK after signing up. This is the only way to claim your R250 free at Springbok Casino. If you forget to use the coupon code or enter it incorrectly, you will miss out on this awesome offer. Make sure you enter the coupon code exactly as it is shown on our website when you register your account.
Don't try to claim multiple no deposit bonuses. You can only claim one no deposit bonus per person/household/IP address at Springbok Casino. If you try to create multiple accounts or use fake details to claim more than one bonus, you will be in breach of our terms and conditions. We have sophisticated systems in place to detect and prevent bonus abuse, so, watch out, wena!
Do have fun and enjoy yourself. The no deposit bonus is a gift from us to you, and it's meant to give you a chance to experience our casino and win some money. Don't stress too much about the wagering requirement or the maximum cashout limit, and just have a good time with our games. You never know when Lady Luck will smile on you and reward you with a big win!
Get Your R250 FREE No Deposit Bonus Any Day of the Year
What else makes the free ZAR bonus at Springbok Casino so special, and sets our offer apart from the rest? That comes down to availability... Our bonus doesn't have a ticking clock attached to it. It's a staple and it isn't going anywhere! By this we mean, this is not an exclusive or limited time offer – and you can cash in on the free bucks any day of the year!
We hope that you find these tips helpful and that you have a blast with our no deposit bonus. Don't forget to claim your bonus using the coupon code TEST-SPRINGBOK after registering as a first-time player at Springbok Casino. We look forward to welcoming you to our casino with the first of many fantastic bonus offers!