Springbok South Africa Online Casino – Our Bonuses are "EXTRA"!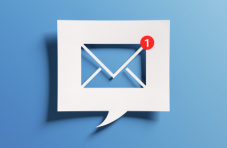 Imagine a game of Whac-a-Mole. To win, you need to have your finger on the trigger, so to speak, as those little okes pop up and disappear in the blink of an eye. While we don't encourage whacking actual moles, we're using this analogy to describe the EXTRA custom bonus offers at our South Africa online casino.
What are we referring to? Well, once you login to your Springbok Casino account, you have access to a very unique spread of lekker bonus offers in your personalised inbox. Look to the top right of your screen and you'll see a little envelope – and chances are, you have messages waiting!
Here's the important bit of information – most of these bonus offers are time sensitive. This means you have a month, a week, a weekend, a day, or even a few hours within which you must cash in. Miss the window of opportunity at our South Africa online casino… and you'll forfeit the rewards!
Examples of Personalised Bonuses at Springbok Casino
The bonuses and promotions displayed in your Springbok South Africa Online Casino inbox will hardly ever look the same. They pop up and once the offer expires, new ones will slot into place. Even though they change, you can count on there always being some sort of perk to benefit from. Here are a few of them!
Early Bird Special
If you're a night owl, this might be the bit of encouragement you need to rise and shine and seize the day – and rewards – a bit earlier! Early Bird Special bonuses can take any shape or form. One example is our massive 200% up to R4000 deposit bonus.
You'll find a unique coupon code to redeem the Early Bird Special in your Springbok Casino inbox, and it could look something like this, "EARLYBIRD-FUN". More often than not, Early Bird Specials can be redeemed more than once – sometimes as much as three times!
The catch? Wake up, South Africa! The early bird catches the worm, or the real ZAR, in this instance – and you generally only have until 11am! If you missed this particular offer, don't despair. There are many more to come at our South Africa online casino.
New Slot Alert Bonuses
New Slot Alert bonuses are bonuses that you can count on at our South Africa online casino. This is because we release new slots, like clockwork! New games afford us the opportunity to showcase and promote our latest titles, and the chance to thank our players in the most creative ways.
What can you expect from New Slot Alert bonuses? How about stacks and stacks of cash with eye-popping match deposit bonuses. How do lots and lots of free spins on the latest SpinLogic Gaming slots sound? Better yet, what about a combination of the two?
With New Slot Alert bonuses, the possibilities are endless. You can bank thousands of rands, on the house, and spin for free with 'who knows' how many gratis rounds. There's even a chance of bagging free spins or cash without an accompanying deposit – provided you deposited recently.
Each bonus that is tied to a new game release is distinct and you never know what you're going to get. We can guarantee epic rewards though… and we highly recommend heading over to your Springbok South Africa Online Casino inbox for the latest new slot bonus offerings!
Seasonal Bonuses
In addition to the standout New Slot Alert bonuses here at our South Africa online casino, we find a reason to celebrate every season. From New Year's to Women's Day, Heritage Day to Christmas – and everything in between – Springbok Casino will gooi in some extra bucks, free spins, and more, to spice things up.
We even find reasons to celebrate with our amazing wildlife! Now, while we often talk about the bush, and our nation's pride, the Big 5, there's much more to South Africa than rhinos and lions. In fact, for a few months starting September each year, we're a top global whale watching destination!
Every year at Springbok Casino you can have a whale of a time as we observe the wonders South Africa's Southern Right Whales migrating through Hermanus in the Western Cape. This is when you can count on equally massive gifts!
This year, we celebrate with a free cash bonus, a giant match bonus and free spins. The keys, or coupon codes, to unlock these rewards at our South Africa online casino can be found in your Springbok inbox. If you missed out on this year, don't worry. As with our Southern Right whales, our whale-sized rewards will be back!
More About Whale Watching in South Africa
Hermanus is a coastal town in the Western Cape province of South Africa, famous for its whale watching opportunities. Every year, between June and December, hundreds of Southern Right Whales visit the waters of Walker Bay, where they mate, give birth, and raise their calves.
These whales are easily recognizable by their large size, dark colour, and white callosities on their heads. They are also very curious and friendly, often approaching boats and shorelines to interact with humans!
Whale watching in Hermanus is a spectacular experience that attracts thousands of visitors from around the world. There are many ways to enjoy the sight of these gentle giants, such as boat trips, kayaking, aerial tours, or simply observing from the cliffs and beaches.
Hermanus also hosts an annual Whale Festival in September or October, which celebrates the arrival of the whales with music, food, art, and environmental activities. While we can't host a festival here at our South Africa online casino, we can give away lots of incentives in celebration!
Springbok Casino Bonus Coupon Codes
With so many wonderful promos and bonuses on rotation at Springbok Casino, we need a way to separate one from the next – and the best way is to do so with coupon codes. These codes are unique to each bonus, and it helps us allocate the right one to your casino account.
Since some promotions involve more than one bonus offer, make sure you read the bonus T&Cs in case you need to redeem the coupon codes in a specific order. Either way, you'll find all the relevant information, including how and when to redeem an offer, in your inbox.
Get Whale-Sized Bonuses at Our South Africa Online Casino NOW!
Not everyone will have an opportunity to take a quick trip to Hermanus to enjoy the sights and wonders of the giant and gentle Southern Right whales this year. Yet every single player at our South Africa online casino can benefit from our bonus offers, day in and day out.
You now have a good idea of what to expect from your very own personalised inbox at the best South Africa online casino, and you know how we like to be "EXTRA" when it comes to rewarding you. So, what's left to do? That's simple! Sign up at Springbok Casino now and make sure you never miss another bonus message again!