Gambling Online? Tips from Springbok to Find the Best Casino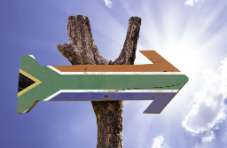 Gambling online is fun, and more and more South Africans are choosing to play online rather than visiting land-based establishments. That said, there are hundreds of online casinos to choose from, that's a feit soos 'n koei. So, which factors should you consider before you choose to invest your time and money at an online casino?
Games: A Balance of Quality & Quantity
If you've been gambling online for a while, you probably know exactly what types of games you prefer. Just as you know whether you're a wino, or you prefer Castle or klippies and coke. If this is the case, mooi man. You can head over to the game menu at Springbok Casino, and we can bet you a cold one you'll find your poison there.
If you're still nat after die ore and figuring things out, then you might want to play the field first, so to speak. That means dabbling in a bit of this, and dabbling in a bit of that, until you find that one game where you feel a big YEBO!
The good news is that gambling online at Springbok is not restricted in any way when it comes to games. Whether your chips fall on table games like poker and blackjack, specialty games like roulette or keno, or you're a slots lover through and through, we have a plaashuis full that covers it all.
That said, when it comes to gambling online, you shouldn't simply focus on game availability. Quality is a major factor to consider. We'll even go as far as to say that quality trumps quantity. You can have thousands of games – but if they're inferior in quality, it will be no fun at all.
It is, of course, important that the casino caters for you. Here's the deal. If you want to enjoy high quality gambling online where variety and quality score equally high, then Springbok Casino is where you should be. Spin Logic powers our platform – and that means only the best!
Banking for Different Generations
If you're still hoping to use a poskantoor spaarboekie, then sorry, nê. The 60s and 70s are long gone and it's time to take your bokke out from under your mattress and to go deposit it into a bank account. Apart from that, banking should be flexible.
Whether you're a boomer, Gen X, a millennial or part of the GenZ generation groups, we accommodate all players with 'old-school' and 'new-age' banking methods. With 80 being the new 60, we even have a sizable silent generation following here at Springbok!
Right. There are many players who still prefer the familiarity that comes with doing an EFT, or simply using your credit or debit card to transact. To that generation of players, you'll be happy to hear that banking and gambling online at Springbok Casino still allows you to deposit and withdraw using 'plastic'.
New age banking methods would refer more to cryptocurrencies, as these are the most modern alternatives to using traditional fiat currencies. While the shift towards crypto might appear to be slow to some, it is actually a booming financial market, with players within all generations transacting in digital 'coins'.
Using cryptocurrencies when gambling online provides pseudonymous transactions. This means that no one will know you are Piet or Sannie, although there are other means of tracing transactions. Still, it offers a buffer between players and other institutions and authorities that does make crypto more secure.
At Springbok Casino you can bank in Bitcoin, BitcoinCash, Lightning Bitcoin and Litecoin. Of our crypto payment processor options, you can even use Bitcoin to withdraw winnings when gambling online! This makes it a safe, secure and convenient way to deposit, play, win and withdraw – if digital currencies are your 'thing'.
The "in-between" would be our range of e-wallets and pre-paid cards. They're not old-school, per se, but they're not new school either. Sign up or login to your casino account and head to the cashier for more convenient banking options.
Ensure Safety, Security & Fair-Play is Up to Scratch
As for all the other criteria, such as safety, security and fair-play, it's ja, yes, and yebo – we comply with the highest standards on all fronts. You can read more about our guarantees in this regard by visiting the links in the footer of our website, including our 'About Us', 'Responsible Gaming' and 'Privacy Policy' pages.
You can also click on the Antillephone Verified logo, which will redirect you to license validation. Here you will see that we are fully Authorized and Regulated by the Government of Curacao. In short, everything is shap shap for you to enjoy safe, secure and fair gambling online at Springbok Casino!
Local is Lekker! Find a Casino that Speaks Your Language
If you're gambling online and you're South African, you want to choose an online casino that makes you feel at home. By that we mean choosing a venue where you feel your culture and heritage is celebrated. While we are a diverse nation with people from all corners of the globe, we're all proud of our country.
Gambling online at an international casino is not going to give you that that 'homey' feeling. Here at Springbok Casino, we celebrate South African culture, heritage, wildlife, and even our famous wines. What's more is our green and gold interface representing South Africa's national colours!
In short, we embrace and embody everything that 'local is lekker' stands for. So, if it is top qualify gambling online by and for South Africans that you're after, then choosing Springbok Casino is mos a no-brainer!
Gambling Online with R250 FREE – Springbok Helps You Decide!
You now know what to look for when on the hunt for a casino where gambling online. Choose one that will provide you high quality games with a great variety, preferred banking methods, safety security and fair play, and that 'local is lekker' touch. You'll find that besides Springbok Casino, there aren't that many!
To help you make your decision we have a special treat for you. It's our R250 FREE no deposit bonus! You can use this when gambling online at Springbok Casino without depositing ZAR to first give us a spin. Check out everything we have to offer, from our games to our bonuses and customer support, and see why we're still the best online casino in South Africa!