Springbok Casino Does Everything We Can to Resolve Disputes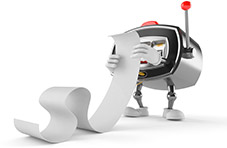 Every place of business has to resolve disputes from time to time.  Some disputes are mild; they might just be called differences of opinion.  But some disagreements involve more than a bit of money and become full-fledged disputes.
We at Springbok online casino feel that we do more than anyone else to solve problems that arise between the casino and a player on terms that are amenable to both sides.  We run two casinos.  The desktop casino has been around since 2005 and Springbok mobile casino started a few years later.  We have developed a sterling reputation n in our flagship nation, South Africa, plus the two southern hemisphere nations where we have a strong presence, Australia and New Zealand, and we are quickly developing an international presence.
This is no simple task in the stupendously competitive online casino business.  We feel that along with our great games, excellent banking methods, safety and security, and stellar customer service, no small part of our success is resolving differences with gamers on a good footing.
The Terms and Conditions
Every online casino has a Terms and Conditions (T&C) page.  At most online casinos, the T&Cs are written in such lawyeristic terms that no one outside of a law office can understand them.  The T&Cs are designed to define everything that might happen at an online casino.  In many cases, they do cover the exact subject of the disagreement between the casino and the player.
At Springbok, the T&Cs are written in a much more accessible form so any gamer can take the time to read them.  You won't remember every detail covered in the T&Cs but you will get the general idea of what the casino can do and what it can't do.
Betting the Maximum
We will give one example here to start.  This example is actually in two parts because it covers both progressive slots and video poker.
In progressive slots, you have to bet the maximum on the winning pay line in order to win the big progressive jackpot.  In video poker, you have to bet the maximum on every hand to qualify to win the extra payout for a Royal Flush.
If a player hits the set of symbols that win the progressive jackpot but has not played the maximum bet on that line, he or she cannot win the big jackpot.  Similarly, if you get a Royal Flush in video poker but you didn't play the maximum, you don't win the extra payout for the Royal Flush.
Both of these conditions would come under the category of game play.  We cannot reset the rules for game play even if a player claims that they intended to bet the maximum but didn't.
Reasons for Disagreements with Online Casinos
There are a few major reasons why gamers dispute the decision of the casino in some cases.  One involves the play through requirement for bonuses.  Another has to do with the fairness of the games.  A third has to do with the speed of receiving a withdrawal.
Play Through Requirement
In the early days of online casinos—by which we mean, the first decade of this century—online casinos gave out bonuses with no play through requirement.  The result was that casinos gave out money and players simply withdrew the money without playing any games.  The T&Cs of those early casinos didn't cover such an event and the casinos lost a lot of money before they hit on the play through requirement.
The play through requirement means that you have to wager a factor of the bonus before you can withdraw any winnings.  This is explained in the T&Cs of the casino and also in the T&Cs of each bonus.
One difficulty is that players earn more play through points for playing slots than for playing blackjack or most other games.  This has led to a couple of disagreements but the disagreements were easily resolved by referring to the T&Cs.
Fairness of Games
There were some shady land based casinos at one time.  Before the digital age, slot machines were mechanical devices so some dishonest proprietors may have rigged the machines in some way.  There are still legends about roulette wheels being rigged or craps dice being altered in some way.
Although absolutely none of these legends apply to online casinos, they linger in the popular consciousness.
Every outcome at a land based casino is determined by a Random Number Generator (RNG).  This is software that basically never stops running.  When you click spin, it runs for a set period of time and then stops.  The same happens in video poker, blackjack, and every other game at Springbok.
The Terms and Conditions clearly state that the RNG decides all game results.
Banking and Withdrawals
The T&Cs are admittedly a bit cold as they describe the personal information we ask gamers to give to the casino when they sign up to play.  This is necessary because it is the area most closely connected to your money.  We also make clear that we do not exchange your information with any third party.
It is common at online casinos for a gamer to need to withdraw money in an emergency.  The casino cannot simply send thousands of Rand, dollars, or any other currency on the request of a player.  This is, unfortunately, one of the ways unscrupulous third parties use to actually represent themselves as you and quite literally steal your money.
For withdrawals, we request that you send more identification to prove to us that you are in fact you.  We do this to protect your money first of all and also to protect ourselves simply because the dispute that would ensue if we were to send your money to a third party would be far worse than a disagreement about why we ask for so much information and take more time to complete a withdrawal than to complete a deposit.
Our Reputation
We have developed a great reputation amongst online casino players and a large part of it is the excellent resolution of disagreements.  We feel that we have far more to lose than to gain by letting a simple misunderstanding or disagreement become a full-blown dispute and do everything we can to prevent that from happening.