The Safest Ways to Maintain Privacy at the Online Casino
Details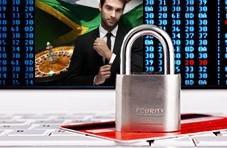 In the Internet Age, issues of privacy seem to come up with unprecedented frequency. Companies like Facebook, which maintain a user base that goes into the billions, has often run into trouble for various infringements of privacy during its relatively short existence. Identity theft, which is probably the number one reason people are so adamant about protecting their private information, has become a serious plague in the current era.
The online casino is a place where money changes hands, and that means that sensitive financial information needs to be communicated at some point or in some way. But there are ways to limit your exposure to the privacy issues, which include not only privacy over financial information but also privacy in general. Most people who come to the online casino prefer to keep their activity as discrete as possible.
The following are a few good ways to maintain privacy as much as possible:
1. Use Bitcoin
Bitcoin made quite a bit of noise in 2018 because of its epic rise in value followed by a slow but steady decline. But where the price of the digital currency may continue to rise and fall, the currency looks increasingly stable as a legitimate way to carry out financial exchanges online.
What makes Bitcoin ideal for those who play online casino games and want to ensure their privacy is that Bitcoin is completely deregulated, and it is not linked to any financial institutions. All of the exchanges are recorded in a shared ledger as part of a blockchain, ensuring that the value of the currency will not be disputed.
That independence from banks and other institutions means that people who use Bitcoin have no need to provide identifying information to the casinos when they purchase playing credits. They simply use the coins to make the transaction. It's as private and anonymous as the internet can be at this point.
2. Use Neteller
If the world of cryptocurrencies and the ups and downs of Bitcoin are simply too overwhelming at this point, and you are looking for a more conventional e-wallet as a solution to the privacy issue, a good place to look is Neteller. It's the most popular online banking system at most online casinos, and there is good reason why so many people choose to use it instead of credit cards or bank transfers.
When it comes to Neteller, the system serves as an in-between for people who want to make deposits to their online casino accounts. With Neteller, the risk is minimized because once the account is set up with the bank information that allows people to fill up their Neteller account whenever they want, there is no more reason for people to reveal any of that information again, including their personal identity or their sensitive bank data.
The service can be used again and again. All you have to do is choose the Neteller option at the pay window at Springbok Online Casino. Just about all the rest is automatic.
3. Look for New Advances in Online Security
Many companies are working hard to improve security on the Internet, and that includes privacy concerns for people who visit the online casino. There are new ideas already being tested that could change the way passwords are used. And if passwords change, everything changes.
There are also new ideas in encryption, which is the very basis of cryptocurrencies. The technology that keeps Bitcoin and other new digital coins so secure might spread to over areas of the Internet. There are many people who believe that it not only could happen but also should happen.
The Internet and technology move pretty fast these days. It's worth the time and effort to stay up on all of the advances in privacy. That way you will be in a position to take advantage of things when they are still young, and that you will not have to worry about how safe your money really is. You will know where the dangers are and how to defend yourself from those dangers.