Winner Feasts On A Small Fortune!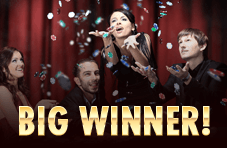 Sandwiches? Check. Pie? Check? Picnic basket? Check. Zuriadah C's R54,666 prize on Small Fortune? Check.
An army of ants marched through Zuriadah C's Small Fortune picnic basket and left her R54,666 richer. Pretty much always when the cheeky ants show up at the Realtime Gaming slot great things happen.
Just one ant is all you need on both reels 1 and 5 and a picnic basket on 2, 3 or 4, and the FREE GAMES FEATURE makes your picnic a proper feast.
And here's the great bit: the more ants you get in the triggering combo, the more your prize is multiplied.
Did you ever think you'd be this excited to see a colony of ants on your picnic blanket?
Want another sandwich? When the Girl scatters, wins are multiplied by up to 250x the total bet.
Don't be one sandwich short of this Progressive Jackpot picnic – get playing NOW on Instant Play, on download and make friends with the richest ants around.