Small Fortune: The Success Story Continues ...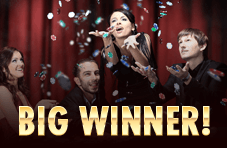 Another Springbokker, Jacobus M. of Johannesburg, has just scooped a staggering R152,362.50 on the hottest game in South Africa right now.
Both Jacobus M. and Zuriadah C., who won R54,666 on Springbok on Friday, are celebrating their towers of tom that toppled beautifully into their laps thanks to the picnic-themed 5-reeler, Small Fortune, in South Africa's Number 1 Online Casino.
Strike while the iron's hot and get playing Small Fortune NOW on Instant Play, on download and make friends with the richest ants around.
All you need is one ant on both 1 and 5 and a picnic basket on 2,3 or 4, and you're into the FREE GAMES FEATURE -- your path to a colony of cash. When the Girl appears, wins are multiplied by 250 AND the Progressive Jackpot could pay out at any time.
Stop hanging around. Small Fortune is on fire and waiting for YOU.