Cleopatra's coming at ya - with a R10000 FREEROLL!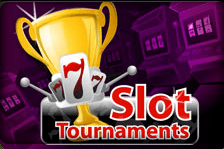 That's right, your eyes are not deceiving you, Cleopatra's Gold is free to play all month – in South Africa's Number One R10000 FREEROLL SLOT TOURNAMENT!
We know fashion topped her list of vices, she bathed in asses' milk and spices with long black hair in ringlets nicest! Yes, we're talking about Cleopatra – and she's looking to entice you back to ancient Egypt in this colorful, pharaoh-fabulous slot!
Keep your eyes on the prize as you try to pick out pyramids, cats, hieroglyphics and more – to bring home the ancient gold!
So get on over to South Africa's Number One Online Casino before you succumb to the curse of the tomb and play Cleopatra's Gold in our staggering R10000 Freeroll Slot Tournament – all month on Download and Instant Play!
The vast treasures of ancient Egypt await the right explorer – so make sure you get in on the adventure!