Linda W. Wins R122,513.06 of Boy King's Treasure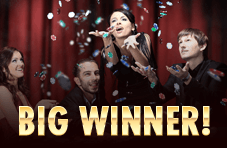 King Tut was a boy, yes, but he was also one of Egypt greatest pharaohs, and when he died, his tomb was piled high with treasures beyond your wildest dreams, which South Africa's Number One Casino just happened to have the key to.
Cue dangerous curse, treasure hunters, Indiana Jones wannabes. You know the sort.
Then along came Springbokker Linda W., who just strolled in, calm as you like, and walked away with R122,513.06 of the Boy King's Treasure.
Run, now, before the rest of the treasure hunters try to get in on the 5-reel slot's bounty that lay untouched for centuries. It's a super easy game with a progressive jackpot.
When three snakes appear to the Egyptian choral chants, be ready for 15 free games, and hunt out an audience with the Boy King himself to see your treasure pile higher and higher – up to 16x what you took in – just like it did for Linda W. on Springbok.
King Tut's tomb may well be cursed, but this is the kind of jinx you won't mind getting stuck with.
Be cursed, just like Linda W. was with her R122,513.06, and download Boy King's Treasure for a beginning of the week treat. Will you be the next to reap the rewards of taking a chance with the Boy King's Treasure?