Roll up, roll up…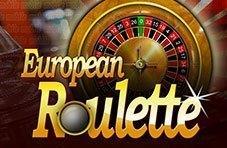 It's time for European Roulette!
Throw on your best James Bond suit and head on over to South Africa's Number One Online Casino on June 24 for this classic money spinner!
Mix yourself a classy cocktail, define your strategy, lay your bets and spin to win! This game is packed with all of your favourite casino features, all you have to do is pick your lucky numbers and away you go!
You'll feel just like you're in Monte Carlo when you play European Roulette coming to your Mobile on June 24!