Youth Day 2015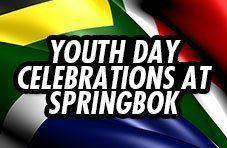 It's Youth Day – marking 39-years since South Africa's youth took to the streets in a protest against an unfair education system, in a day that would go on to change life in South Africa forever! This day serves as a reminder of the importance of our youth, and has evolved into a wonderful platform for inclusion, togetherness and freedom of expression.
In honour of the day the youth of South Africa grabbed the spotlight, we are celebrating with bonuses, freebies and prizes galore! We have already emailed you some exclusive bonus offers, but be sure to keep your eyes on our Twitter page -- as we'll be posting plenty more there, too!
So whatever you are doing today, take time to remember the brave youth who made history that day. And however you are marking the occasion – be sure to so with pride!