Save the rhinos, reap free spins at Springbok Casino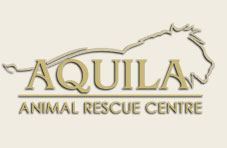 Springbok Casino loves to give back to those who need a little help and are big supporters of the fine work being done at the Aquila Animal Rescue and Conservation Centre, a non-profit organisation that was established to act as a sanctuary for those animals, such as rhinos, that cannot be released into the wild and need attention and care. With projects such as Saving Private Rhino, the centre has become a refuge for animals that cannot look after themselves and to show out support for the great work being done, we're offering our players 50 free spins on T-Rex when they like the group's Facebook page. 
Why does Springbok Casino support Aquila?
Aquila was established as a way to re-introduce the animals that make up the big 5 into Cape Town's wilderness and with problems such as canned hunting and rhino poaching spinning out of the control, the group does a lot of work to ensure animals are allowed to live in peace. The problem they have encountered time and time again is that baby animals (especially lions when it comes to canned hunting) are being taken away from their parents and being hand reared. This obviously causes problems in that the animals don't know how to fend for themselves, and thus, will die if released into the wild. This is why the centre takes care of the animals and allows them to live lives as close as possible to what they may have been able to in the wild, but without the danger of death due to lack of survival skills.
Springbok's call for support
Because the work Aquila does is so close to our hearts, we want to reward our players with 50 free spins when they take the time to show their support for the fine work they do. The free spins can be claimed by all players who take just a few seconds to like the Aquila Facebook page, and once you've done it, you can head down to the cashier and use the code: ARC-50 to claim. The bonus is only valid on T-Rex (a game that everyone simply loves) and can be claimed until February 24th. Don't forget that, as always, wagering terms and conditions do apply, so be sure to take the time to read those. 
More importantly, consider this: the time you take to click 'Like' on the Aquila Facebook page is the same amount of time it would take you to blink just 3 times (if you have a decent internet connection that is). And the support shown on Facebook for centres such as these is just another way for us to ensure that they get more donations, more volunteers and more chances to save animals such as lions and rhino that are so precious to our planet. We thank you all in advance for showing your support and wish you good luck with your free spins.