50 Freedom Day Spins at Springbok Casino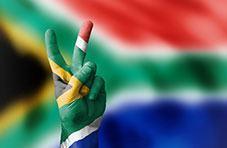 On 27 April, all South Africans will take a day to remember their past and the effects of oppression on the nation. In 1994, South Africa's first democratic elections were held on 27 April to mark the end of the "apartheid" era and white minority domination. The African National Congress (ANC) was voted into power during these elections and President Nelson Mandela was inaugurated on 10 May.
Although Freedom Day is a celebration of freedom from oppression, it should also include freedom from unemployment, poverty, racism, sexism and other forms of discrimination. South Africa still has a long way to go in "freeing" its people from these challenges and Freedom Day is a reminder of how far the nation has come but also how far they still have to go.
On Freedom Day, South Africans enjoy spending time with family and friends to celebrate the end of "apartheid" and reflect on the positive outcome of the implementation of the first democratic elections.
50 free spins for Freedom Day
At Springbok Casino, we are also celebrating with 50 Free Games on the Bubble Bubble Game. So take a moment to appreciate the freedom we enjoy with South Africa's online casino and Realtime Games.
Coupon Code: FDBUBBLE
Validity: until April 30th
Terms & Conditions apply. The playthrough is 30 times only! And the maximum payout is R1000.