Nessie pay of R146000 in the Free Game Feature!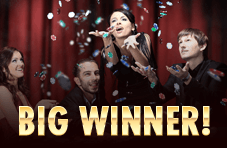 Yesterday Jeanette got lucky playing Loch Ness Loot. The Free Game Feature payed out R146000! Congratulations.
How did Jeanette win?
Jeanette, a South African player who initially joined Springbok Casino via our trusted partner PlayCasino.co.za, was playing with a R1000 deposit with no bonus attached and got lucky. She is using more our 25% Cash Back Offer than deposit bonus offers. Everybody can claim our 25% Cash Back offer. All information can be found on our promotions page.
Loch Ness Loot Slot
Loch Ness Loot is a 5 reels slot available for all platforms no matter if you prefer the download version of springbok casino or instant play. Loch Ness Loot exists since a while at Springbok Casino but never gets old. A lot of our customers are playing Loch Ness Loot from time to time and it is still one of the top games here. Oldie but Goldie!
But Nessie in Loch Ness Loot is very adorable as well. A huge but cute monsters that likes to pay out nicely.
South Africa's Number One Online Casino
We are proud to say that Springbok Casino is South Africa's Number One Online Casino. With the help of our customers Springbok Casino is improving every day. Customer feedback and customer surveys all the time is making this possible. Thanks a lot to all members of the Springbok Family!