Online Payment Options for Online Casinos: EasyEFT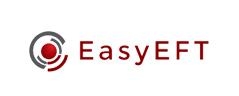 When playing at an online casino for real money, you'll want to use a payment method that is safe, simple and fast, and preferably not costing too much (if anything). EasyEFT is an option which provides all that and has been designed specifically for the benefit of South African players. If you're one of them, chances are you're already familiar with how it works. But just to be on the safe side, we'll do a little review outlining the most important features to help you decide how well it fits your needs and preferences. 
About EasyEFT
EasyEFT is an electronic funds transfer system (hence the EFT part of the name) enabling secure online payments. What it does is that it transfers money directly from your bank account to that of an online casino or some other merchant – and the other way around. No registration is needed, and no credit cards either. As long as you're a proud owner of a bank account (with a positive balance), you're good to go. Having been crafted specifically for SA residents, EasyEFT enables transactions to be made in Rand and saves you from having to worry about currency conversion.
What makes EasyEFT different to E-wallet services is that it doesn't require that you open an account with "the middleman", like Skrill and Neteller do. The system is linked to a bank account from which money is paid out and deposited to. This makes it not only simple, fast and convenient, but because money never leaves the banking system, doubtlessly safe thanks to high security measures implemented by the banking industry.
EasyEFT will not charge any fees for your transactions, no matter which direction the money is moving. However, some banks may. It might be a good idea to check in advance so that you avoid potential disappointments when it's too late to do anything about it.
South African players can use Easy EFT to fund their casino accounts regardless of the device used; it will be available on desktops as well as smartphones and tablets. 
How to Use EasyEFT
Unlike with E-wallets, EasyEFT doesn't required pre-funding to be done prior to making a deposit at Springbok or another gaming site. Instead, funds are drawn directly from the bank account which you have linked to the EasyEFT system. The entire process is quite straightforward and fast; simply go the payments page, choose EasyEFT as your preferred payment option, enter the amount of money you wish to deposit and the currency, and specify which bank the funds should be taken from. The withdrawal process works exactly the same and it should not take more than a few days to a week to see the winnings securely stashed in your bank account.
The only thing you need to make sure is that your bank supports this payment platform, and that the casino you've chosen to play at allows deposits and withdrawals to be made via EasyEFT. Today the system is supported by the majority of country's leading banks, including Standard Bank, First National Bank, Nedbank, Absa  and Capitec. 
Benefits and Limitations of EasyEFT
EasyEFT enables South African players to make deposits and withdrawals in SA Rand, which is a definite benefit when playing at an online casino. It scraps the need for a credit card, and there are no interim accounts which need to be set up in order to use this payment option. No transaction fees will be charged by the platform itself, and your personal and banking details always remain completely safe and protected.
The only limitation we can think of is that not all banks support EasyEFT payments, and should yours be among them, you'll have no choice than to pick another payment option. Or open an account with a participating bank.