Springbok Casino celebrates animal rescue heroes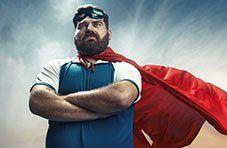 South Africa's unique wildlife makes it one of the most spectacular places on earth. This May Springbok Casino pays tribute to the Heroes that protect and support fragile animal populations that are threatened by poaching and habitat loss.
Springbok Casino has gathered a collection of YouTube videos profiling heroic efforts by remarkable people. There's the story of a truck driver in Botswana who came to the rescue of a thirsty orphaned baby elephant with thirty litres of water. And the Black Mambas anti-poaching unit, a group of unarmed women who risks their lives dismantling poachers' snares in Kruger National Park. One video follows rescuers from the David Sheldrick Wildlife Trust as they fly in by plane and helicopter and get knee-deep in mud to rescue a tiny baby hippo. Another shows an emotional reunion as a young mother elephant introduces her baby to the humans that rescued her 12 years prior.
https://www.youtube.com/watch?v=jXcnZ2Epvjg
"I just think we have to be constantly aware of our natural heritage. The more we know about our country's magnificent animals, the more we appreciate them," said Springbok casino manager Daniel van Wyk. "When we've done tributes like this for dolphins or rhinos, we've had a lot of positive feedback from players."
South Africa's Springbok Casino offers a huge selection of slots and table games from Realtime Gaming. All games are played in Rands and customer service is available in either English or Afrikaans.
This month players can get 25 free spins on the Lucha Libre slot game, with wilds that jump to other reels to create additional wins and a bonus feature where players can hold reels with Scatters in them. They can use coupon code ALL-HEROES (Valid 1-31 2017) to claim their free spins.
Real money casino games are available online for laptop and desktop computers and in Springbok's mobile casino for smartphones and tablets.