KUNG FU ROOSTER TO DEBUT EXCLUSIVLY AT SPRINGBOK CASINO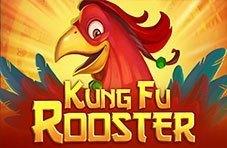 It's the Year of the Rooster, a symbol, in Chinese culture, of fortune, luck, fidelity and protection, as well as physical and moral fortitude. And if the rooster happens to know Kung Fu, times all that stuff by ten. 
Meet Kung Fu Rooster, the star of the stunning new slot from Realtime Gaming (RTG), scheduled to make its debut exclusively at SpringbokCasino.co.za on July  19th for download and instant play. 
This new 5-reel, 12 variable payline slot seeks to sweep away any ill-fortune with it's epic Chinese soundtrack and incredible artwork. With reels populated by beautifully animated characters from the Chinese Horoscope, this is one of RTGs finest-looking slots ever. 
There's plenty of action too, with a host of bonus rounds and free spins up for grabs. Players will receive up to 25 Free Spins with any scatter win and a chance of a Fire Claw Multiplier being awarded at the start of the feature. Fire Claw Multiplier prizes are x1 in the 1st Free Spin, x2 in the 2nd and continue to increase on each Free Spin, so your winning chances will be better every time. 
"Don't mess with the Kung Fu Rooster," advises Springbok Casino Manager Daniel van Wyk. "This is the latest in a long line of exclusive debuts that's part of our bid to introduce at least one new game per month to Springbok Casino. It's about consistently providing our players with the freshest, newest and most engaging content out there on the web, and Kung Fu Rooster is a worthy part of that philosophy."