South African Online Casino Shares Classic Prank Videos for Halloween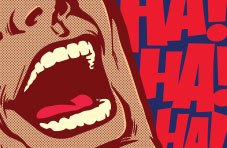 October 1, 2018, Johannesburg, South Africa (Press Release) – Along with costumes and candy, pranks are a favorite Halloween tradition. With trick or treating just around the corner, South Africa's Springbok Casino has just published a collection of stories and videos of some funny – and scary -- Halloween pranks. 
In one classic video featured on the Prank Time page at Springbok, a coffee shop decides to give its clients a little scary wake-me-up.  They hire a team of actors and stunt people to make it seem like one of the cranky customers has telekinetic powers. A fake wall, remote-controlled chairs and tables, spring-loaded books and excellent acting leads to people gasping, running outside screaming, and recording videos on their smartphones at the same time.
In another, a driving instructor on the first day of her new job is pranked by a professional motorsport athlete and women's racing champion posing as a nerdy first-time driver.
 "I don't know why it's so funny watching people get scared when we know it's a hoax," said Springbok's manager, Daniel van Wyck. "But it sure is, isn't it?!"
Prank Time stories and videos are available at https://www.springbokcasino.co.za/prank-time
Until Halloween, Springbok players can take 25 free spins on Count Spectacular, one of its most popular slot games from Realtime Gaming.
PRANK TIME CASINO BONUS
25 Free Spins on Count Spectacular
Coupon Code: PRANKS
Available until October 31, 2018
Count Spectacular is a vampire-themed slot game with an animated Count as an expanding Wild. In its bonus round, players choose either 12 Free Games with 3X prizes or 4 re-spins holding Wilds on the outside reels. Five Count symbols wins the game's progressive jackpot.
Springbok has hundreds of games from Realtime, all played in Rands.  Customer service at South Africa's most popular online casino is available in either Afrikaans or English.  A free Android App is available for smartphones and tablets.