Cast your lines at Springbok Casino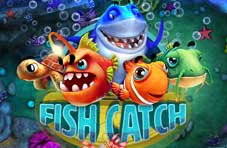 30 November, 2018: Johannesburg, South Africa – Enjoy a spot of fishing at South Africa's favourite online casino destination, Springbok Casino, following the launch of the latest ground-breaking game from Real Time Gaming, Fish Catch. 
Fish Catch is no ordinary slot; it is a multi-player shooting game where players pick one of four fishing spots and compete with their rival anglers. 
Players select the room they want to play in and choose from more than 20 fish species to catch and shoot. Each fish has a different value, so players much choose wisely. The choice of cannon will also determine their firepower and bet multiplier, which can go up to x10. 
While players fish, the Mermaid's Luck feature may land at any time to reveal a roulette wheel that can add one of several prizes to their catch. 
Springbok Casino Manager, Daniel Van Wyke, said: "Fishing is one of the most popular pass-times and now players can fish and win big at Springbok Casino. "This is a really unique and fun game, and we think it will be hugely popular with our players whether they are regular anglers or not." 
Fish Catch will launch at Springbok Casino on 12th December and can be played via download, instant play and mobile.