Global Crackdown: The Impact on New Zealand Online Casino Customers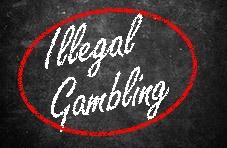 The global crackdown on the remote gambling industry is well underway.  Authorities from the United Kingdom to the Philippines are revisiting existing gambling laws, imposing huge fines on errant operators and setting up powerful interagency teams to tackle rogue ops.
In the murky world of illegal gambling… the heat is on.  The question now is how will this legislative onslaught affect players at New Zealand online casino sites?  Before we get into the nitty gritty of how Kiwis are going to have to change their gaming habits - if at all - let's take a look at the latest offensives by the legislators and regulators.
Legislators Tackling the Dark Underbelly of Online Gambling
Across the world, the powers that be are tackling the dark underbelly of uncontrolled and illicit gambling in different ways.  In places where there is an independent regulatory body, like the Philippines, the law enforcers are being given more teeth.
In the Netherlands regulators are following the money so to speak and closing all the nefarious gaps.  Over in the United Kingdom a raft of strict new laws has been proposed.  If legislators get their way these laws may just take the 'X' out of excitement as it refers to playing real money casino games online!
How the Philippines is Ramping Up the War Against Unlicensed Online Casinos
In 2018 the online gambling industry in the Philippines was worth an estimated $142 million - that's a lot of money in anyone's books.
Along with the 57 legitimate web-based companies that are licensed and fully compliant with regulations set by the Philippines Gambling Regulators (PAGCOR), there's double the number of unlicensed companies getting their slice of the cake.
Up until recently these black-listed gambling destinations in cyberspace operated with impunity, merrily taking cash deposits from hapless players…  but seldom paying out winnings.  Now things are about to change. PAGCOR has teamed up with uber-powerful governmental agencies and they have one thing in their sites - to close down illicit operations and send all foreign nationals involved in the scams packing.
Along with the police, National Bureau of Investigation, the Department of Justice and the Bureau of Immigration, PAGCOR is focusing on three key areas in its fight against the bad guys - digital forensic investigation, visa verification of foreign nationals and the validation of all remote gaming licenses.
How will this multi-pronged attack affect players at New Zealand online casinos?  The easy answer is not so much, unless of course there are Kiwis out there who are splashing their hard-earned cash at a rogue online casino based in the Philippines.  Even then, tighter regulations and proper enforcement can only be beneficial to players.
The Netherlands Zeros in On Cash Machines
The Dutch have taken a different course of action in their battle against illegal gambling.  Instead of tracking down the villains in cyberspace, they've gone for the money.
In a rather smart move rogue operators have partnered with the owners of cash machines to pull off a bit of a gaming coup.  They've been setting up illegal but fully functional casino and betting sites and then prompting customers to use cash centre cash machines to deposit and withdraw funds from their online gambling accounts.
In a bid to dry up the funds the Dutch gambling regulator, Kansspelautoriteit (KSA) has been seizing all the cash machines.  The only problem is what happens to the poor folk who want to use the machines to legitimately withdraw funds?
Will Strict New Laws Proposed in the UK Take the Fun Out of Gambling?
As you're probably aware, the UK Gambling Commission has been clamping down on online casino operations that they deem are not doing enough to prevent money laundering and underage gambling.  Last year offending parties had to cough up £28 million in penalties, a figure that's up from £10.8 million in 2017!
Now legislators are looking at ways to regulate what they refer to as 'gross excesses.  What they are proposing isn't going to go down too well with online casino operators or players - particularly high rollers.  According to the law makers consumers are suffering huge losses and they're pinning it all down to the lack of proper regulation.
What they're now proposing is a cap on how much players can spend on playing real money casino games online and the speed at which they are legally entitled to spend that money.  Moreover, they want online casinos and sports betting sites to carry out affordability checks on all customers to determine whether they have sufficient funds to place bets!
These proposals aren't that far-fetched as the UK government has already imposed a cap on how much punters can bet at fixed odds betting terminals (FOBTs).  The maximum permitted stake has been cut from £100 to just £2 a pop! 
If these laws are promulgated and the legal cap is anything like what's been imposed on the FOBTs, the online gambling sector may be in serious trouble.  It may also mean that the thrill of winning is legislated right out of the online casino and sports betting experience… and we all know what that means - players will be forced to go 'underground' and get their wagers away via the illegal gambling market!
Will the proposed new laws in the UK have an impact on New Zealand online casino customers?  Only if they choose to register an account at a gambling destination licensed and regulated in the United Kingdom.  
That's just one of the myriad reasons why we recommend you sign up at Springbok casino right now.  We are part of the trusted casinos licensed by the Government of Curacao.  As a result, we are fully compliant with the rules and regulations set by their gaming authority.