Should You Play 3 Reel or 5 Reel Slots at Springbok Mobile Casino South Africa?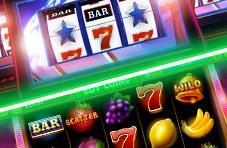 At Springbok Casino you'll find a wide selection of RTG slots optimised for the online and mobile platforms.  Some feature exciting game themes, amazing graphics and slick animations.  Others are virtual replicas of the retro slot machines you'll find in brick and mortar casinos in Las Vegas, Atlantic City and Macau.
What differentiates the key slots categories is the structure of the reels.  There are 3 reel slots, 5 reel slots and even 6 reel slots at our star-rated mobile casino South Africa. 
All the games are designed by the graphics wizards at Real time Gaming (RTG) and all boast the sleek functionality synonymous with the software brand.
The reel structure may be the most obvious distinguishing feature between 3 reel and 5 reel slots but there are other elements that set the two apart.  Let's take a look at how classic and video slots differ and whether one category of slots is 'better' than the other in terms of playability.
The Comparative Layout of 3 Reel and 5 Reel Slots
A standout feature of the classic 3 reel slots is their simple layout.  Besides the well-defined reels and bet and spin buttons, the only other element you will usually find on the gaming interface is the pay table.
The 5 reel slots at Springbok Mobile Casino South Africa are a lot busier.  Multiple paylines are clearly denoted and numbered for ease of reference.  There are also several buttons that allow you to adjust your bet size and the number of paylines in play. 
Along with more buttons and game mechanics, there is quite a lot happening above and alongside the reels in terms of game theme.  Lastly, if you want to view the pay table you have to click on the menu button and navigate to a separate page.
Does the Layout of the Slots Matter? 
If you are a gambling purist, you will probably be more attracted to the classic features of 3 reel slots.  Those of you, however, who visit the best RTG mobile casino South Africa for the entertainment value, will find the 5 reel video slots more to your liking.
Payline Structure of Classic Slots vs Video Slots
The payline structure of a slot determines where the matching symbols must land on the reels to generate payouts.  In 3 reel slots the number of paylines are limited to one up to five. 
Classic slots like the brand new RTG slot, 777 usually only have one payline.  They also feature a comparatively low number of vintage symbols such as sevens, bars, cherries and bells that only pay from left to right on the payline.
There are exceptions to the classic payline rule as Double Ya Luck, High Rollers and Scuba Fishing slots attest.  These entertaining 3 reelers feature three, five and five paylines respectively.  They also have a blend of retro symbols and themed icons.
The 5 reel slots at Springbok Mobile Casino South Africa have a much wider variety of payline structures.  There are games that have 20, 25, 30 or even 50 bet lines like Crystal Waters, Texan Tycoon, Trigger Happy and Bubble Bubble slots.  
There are others that feature 243, 1024 or 3125 permanently active win ways.  These slots can pay all ways or from left to right and include Eternal Love, Mermaid's Pearls and The Mariachi 5 mobile slots. 
You'll find slots with fixed paylines automatically activated to capture line wins.  You'll also find games with bet activated paylines where you can choose how many lines you want in play by adjusting the number of coins you wager per spin.
Is the Payline Structure of Slots a Big Deal? 
On one hand, the more paylines in play the higher the probability of hitting paying combinations.  On the other hand, fewer symbols and bet lines translate into better odds!
3 Reel Against 5 Reel Slots Bonus Features
Bonus features are those interesting little money-spinners integrated into play.  They are designed to increase the payout rate.  They also maximise the thrill factor of playing RTG slots at our mobile casino South Africa.
Due to the simple layout and structure of classic 3 reel slots you will find there are fewer bonus features in the mix.  That does not mean they aren't fun and rewarding to play.  Features like symbol nudges and reel holds enhance both the gaming experience and the payout probability.
Along with limited-feature retro slots there are 3 reelers that are more sophisticated in terms of in-game bonuses.  The Three Stooges II slot for instance has a free spins feature, a guaranteed win feature and a progressive jackpot in play… provided you hit the bet max button!
Tap on the 5 reel tab at Springbok Mobile Casino South Africa and you will find games with a bounty of bonus features.  Along with wilds, scatters, multipliers and free spins, there are slots with randomly activated jackpots, wild reels, pick me bonus games, stacked wilds and all sorts of money generating features to boost your bankroll!
Are the Bonus Features a Key Determining Factor? 
That depends.  If you are an adrenalin junkie who loves the unexpected, then 5 reel slots at Springbok Mobile Casino South Africa are packed with all sorts of cool surprises.
For those of you who are more interested in building a bankroll, 3 reel slots offer a low key and conventional slot machine experience with one or two fun features thrown in!
3 Reel or 5 Reel?
Now that you know what differentiates 3 reel slots from 5 reel slots you can appreciate that each category has unique and equally appealing characteristics.  One type is not better than the other… they are just different. 
What we can recommend is you try out both options right here at Springbok Casino.  That way you can identify the kind of mobile gaming experience you prefer - be it the Hollywood type vibe, big bonus features and multiple paylines of 5 reel slots or the vintage feel, uncluttered layout and straight up game play of 3 reel slots.
At Springbok Mobile Casino South Africa, we offer a comprehensive selection of slots in all the best loved game themes and configurations.  Why not give the reels a twirl right now?