Get Top Slots Tips Here: Win Cash at Our Kiwi Online Casino!
Details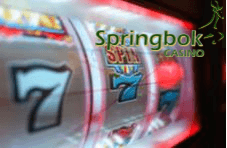 As the best ever Kiwi online casino we like to give our players a head start.  That is why we have created an easy to understand slots playing guide.  In it you will find tips, tricks and secrets on how best to exploit one of the most popular casino games ever created. 
If you are dead keen to bank money playing RTG slots at Springbok Kiwi Online Casino here's the how, why, when and where:
Take Advantage of the No Deposit Bonus 
Our no deposit bonus is a free cash gift.  It is designed for one thing and one thing only… to allow potential clients just like you to play lots and lots of complimentary online casino slots. 
That means you can check out the performance and functionality of the RTG gaming software.  You can also sample the betting options and game mechanics of one or more slots for free.  
That's great and all but the real showstopper is the cashout rule.  When you hit a payout combination on the reels the winnings are yours to keep.
In real terms that means you have a free bankroll of R250 to spend and a cashout limit of R500 to exploit.  That is exactly double the value of the bonus you can legitimately use to create a positive balance in your Kiwi online casino account!
Top tip: if you want to withdraw the winnings you generated with the free no deposit cash you have to satisfy the playthrough rules posted in the bonus T&Cs.
Read the Overviews at Springbok Kiwi Online Casino  
At Springbok Casino you will find hundreds of different online slots with vastly different payline structures, betting options and game features.  There are also slots with low, medium and high volatility - terms that provide a general indication of how often and how much an online slot pays out.
As a general guideline, you are likely to hit plenty of winning combinations when you play low volatility slots but the payouts are usually low in value.  High volatility slots, on the other hand, provide nice juicy big wins on a more sporadic basis.  At our Kiwi online casino, you'll find low, medium, high and very high volatility games!
Whether you want to play slots with a low or high volatility is entirely up to you.  The point we are trying to make is before you click on any old game, hit the red arrow on the thumbnail.  That unlocks a window that features a brief synopsis of the slot's volatility, payline structure and game features.
The more you know about a slot, the easier it is to base your selection on hard facts rather than interesting game themes, cute characters or awesome graphics. 
At the end of day, you want to win money at our Kiwi online casino.  To do that you have to make sure you do not get side tracked by all the pretty stuff.
View the Paytables
Similarly, a slot's paytable is a mine of information.  It provides a visual layout of the payline structure so that you know exactly how the slot pays for matching payout permutations.
You will also find brief explanations of the special game features - wilds, scatters, free spins and multipliers - and how they work.  Lastly, the payouts relating to each game symbol are posted up for all to see.
Ideally you want to play online slots that pay all ways, have several in-game bonus features and impressive cash prizes.  That's the sort of information you can easily find by taking a few minutes to view the paytable.
Tip: How do you find the paytable?  It's easy.  Simply open the slot on your desktop, laptop or phone and hit the Help button on the gaming interface. You'll automatically be transported to a second screen featuring the paytable and the myriad information you need to make the best possible choice.
Play the Jackpot Slots  
Besides the feature-rich games that dominate the menu there are loads of multi-reel slots that offer jackpot prizes.  At our Kiwi online casino, we have gone one step further.  We offer two different types of jackpot slots – local and network progressives.
One of the standout features at our casino are the random jackpot slots.  These are the games where you can literally win a randomly activated cash prize after any spin of the reels.  
You do not have to match symbols to win, you simply have to bet and play and wait for good fortune to smile on you.  RTG slots like Cash Bandits, Goldbeard, Lucky Tiger and Ronin are all linked to constantly accumulating pots you can win… just like that.
Our random jackpots are local jackpots.  What that means is a portion of the bets made by players at Springbok Kiwi Online Casino is used to juice the jackpot.
The other type of jackpot you can win right here and right now is a network linked progressive jackpot.  These pots are obviously mega huge as all players at all RTG online casinos contribute towards the money prize. 
You can find these million rand and more jackpot slots by clicking on the Progressives tab at the download, instant play or mobile casino.  At the current moment in time you can win a progressive jackpot valued at more than R22,68 million (!) when you play Aztec's Millions slot right here at Springbok Casino NZ! 
Local vs Network Progressive Jackpots - Which is Best? 
The question now is should you play the local jackpot slots or the mega million network progressives?  Although the network jackpots are life changing in value, they are a lot more difficult to hit.  You will, after all, be competing against a massive pool of players for exactly the same money pot.
For my money, the slots with randomly activated jackpots are a better bet… but hey, that's up to you to decide! 
If you really can't make a decision one way or the other, we have got the perfect solution.  There is one awesome RTG slot that not only offers a network linked jackpot but a local random jackpot too - and that game is our dinosaur themed slot by the name of Megasaur!
Top tip: notwithstanding which kind of jackpot slot you choose to play at our Kiwi online casino, always remember to bet max.  Without a maximum bet in play you will not qualify for the eye-popping cash prize!