Online Casino Games Guide: Paylines or All Ways Pays Slots?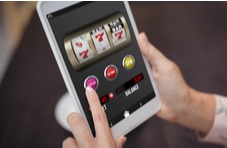 Of all the online casino games categories you will find at Springbok Casino, the slots genre is the most versatile.  It is a classic casino game that has the creative freedom to express itself in countless themes, reel structures and symbol configurations.
Although the game mechanics may be rigid in terms of the reels and symbols, the actual structure of the reels, number of symbols in play – and how payouts are determined – differ markedly from one slot to the next.
How a Slots' "Ways to Pay" is Key to Winning Money at Springbok Casino
As nearly all of us play online casino games with the intention of winning real money, the key element to consider is how a particular slot pays.  
Is it from left to right, right to left – or all ways?  Are wins restricted to just one payline or are there multiple bet lines in play?  Can you adjust the active payline count or are they fixed?  These are all important questions that can impact your win rate one way or the other.
Paylines in RTG Slots: From 1 to 100 
In the early days, slots always had defined paylines.  Classic slots had one up to five paylines that paid in a horizonal line from left to right. 
You had to line up matching symbols on reels 1, 2 and 3, exactly adjacent to each other.  Even today, that particular structure persists in 3 reel games like the ever popular 7's and Stripes slot and the comparatively new addition to the classic slots stable at Springbok Casino, 777.
As time progressed more and more paylines were added to the online casino games.  Traditional horizontal bet lines were supplemented by paylines that formed all sorts of patterns across the reels – and an entire new generation of slots were born!
The only rule was – and in most cases still is – "like symbols" had to appear on adjoining reels from left to right. 
Now at Springbok Casino you will find slots with 10, 20, 30 or even 50 or more paylines configured into different patterns!
Provided the same symbols appear on contiguous reels, and on a defined bet line as per the layout in the game rules, you will win the amount posted on the paytable.
Fixed or Variable Paylines?
Besides slots with tens or even hundreds of paylines, you will find that in some of these games the paylines are fixed.  Naughty or Nice, Elf Wars and Trigger Happy slots fall into this category. 
What that essentially means is all the bet lines are permanently active.  The only way you can adjust your total bet size per spin is by increasing or decreasing the Rand value.
At Springbok Casino there are also slots with variable paylines, such as I, Zombie, Gemtopia and Storm Lords slots.  In these games you can select and deselect how may paylines you want in play.
This in turn means you can minimise or maximise the number of coins you want to bet per spin.  Having said that, we strongly advise you to bet max and keep all paylines in play – or you may miss out on more than a few lucrative payouts! 
All Ways Pays Slots: Multiple Wins on Each Spin 
In more recent times the best game developers like RealTime Gaming (RTG) have designed online casino games that pay all ways – left to right and right to left.  These All Ways Pays (AWP) slots pay out for matching symbols that land anywhere on adjoining reels. 
With AWP slots there are no restrictive paylines in play.  Rather there are hundreds of different ways to win on the reels!
Eternal Love slot has 243 win ways, Fucanglong features 1024 ways to win and Mermaid's Pearls has a jaw dropping 3125 pay ways – and that is just a sample of AWP online casino games that are available right here at Springbok Casino! 
In addition to the huge volume of win ways in play and the fact that there are no paylines to determine wins, it is possible to hit multiple payout permutations on each spin of the reels.  
With AWP slots the potential win rate is far higher than ever before!
Paylines or Pays Ways: Frequency Versus Value of Wins
The big question on everyone's lips is probably which type of payout structure is better?  Paylines or pay ways?
Well, if you are the kind of player who loves hitting wins every few spins – regardless of value – then the AWP slots at Springbok Casino are your go-to online casino games. 
They are the games with a much higher win frequency but you won't become an overnight millionaire… unless of course there happens to be a network linked progressive jackpot in the mix!
However, if you want to bank the bucks in terms of Rands and cents then payline slots are the way to go.  You won't necessarily win on every spin of the reels but when you do hit winning combos, the payouts are pretty impressive. 
In other words, it is quality of wins over quantity of wins when it comes to paylines versus pay ways. 
Consider Other Variables: Bonus Features and Volatility 
That's the big picture.  In reality there are all sorts of other variables that can push up the pay out in terms of value and rate.
Stuff like the type and number of bonus features in play can skew the win rate in your favour.  If you really want to give yourself the best possible chance of winning money playing the reel-based online casino games, you have to find the perfect slots.
By that we mean the games packed with multipliers, expanding or grouped wilds and lots and lots of free spins.  These special features can be worth their weight in gold!
You also have to take the volatility of a game into account.  If it is a slot with high volatility you may have to wait a while before you hit any wins at all but when you do, it will be worth the wait.
Although choosing the best online casino games is definitely not rocket science, it does require a bit of research to find the slots that pay out more than most right here at Springbok Online Casino!