How to Find the Sweet Spot in Slots Casino Games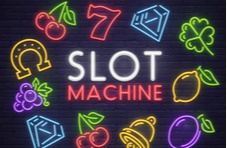 Of all the casino games people love to play online, slots come out tops.  The reasons behind the sky rocketing popularity of the genre at Springbok Casino are not hard to find. 
Firstly, software developers like Real Time Gaming (RTG) have created eclectic collections of superbly crafted slots that feature unique themes and eye-popping graphics.  
RTG Slots: Fantasy Figure Showpieces 
These are the casino games that showcase super heroes, fantasy figures, endangered wild animals and an endless selection of kings, queens, pharaohs and Caesars.  They are the games that delve into mythology, history and literature… with comic books right up there too.
When you play casino games with reels at their core, you are assured of a lot more than winning and losing.  You are guaranteed a terrific time billed by bonus features, gamification and payouts galore.  
Slots are so much more than games - they are magical money-spinners that have a massive x-factor.  If you are among the legions of South Africans who visit Springbok Casino for a serious slice of slots, here are a few tips and tricks that will help you find their sweet spot. 
Don't Swing It - Get Scientific  
We all play casino games with the intention of winning money.  It may not be the overriding factor but it is a factor nonetheless.  Similarly, most of us make important decisions - especially when it involves finances or investments - when we have researched all the available options.  Why should playing slots be any different?
What we are trying to say is if you want to get the best real money returns at Springbok Casino you have to take the methodical approach.  In other words, you have to do a bit of prep before you click, bet and play.
When you apply a bit of logic to proceedings you will find the casino games that present you with the best opportunities to win ZAR.  Don't swing it - get scientific about your choices when it comes to online casino slots. 
If you do not have a clue on how and where to start, we are here to help.  Here is a step by step guide on how to pick reel-based casino games like a pro:
Peruse the Paytables
The paytables of all casino games are packed with useful information.  In the case of slots, they don't only list the payouts generated by each symbol, they explain exactly how the special features work. 
It is on the paytable that you will discover whether the wild is a standard wild or an expanding or stacked wild and whether it appears on all the reels or only a few.  
It is also where you will find out how to trigger the free spins or second screen bonus round and what multiplier values - if any - are in-play.
More importantly the paytable reveals the structure of the paylines in an easy to understand layout.  Take a good look at the layout as it indicates exactly how that particular slot pays.  
In online casino games, the paytables are the first point of reference.
Check Out the Structure 
Before you jump in and play any old slot it is vital to check out the game's structure.  What we can tell you is fewer symbols mean better odds and better odds mean there is more money in it for you.
Aside from the symbol count, be aware of the payline count.  Ascertain whether the paylines are fixed or variable. 
If they are variable it is up to you to activate the paylines you want in play by minimising or maximising the number of coins you bet.  If the paylines are fixed the only decision you have to make is what coin denomination you want to wager per spin.  
Bear in mind that some slots pay from left to right while others pay all ways.  The legendary RTG All Ways Pays (AWP) slots have hundreds even thousands of permanently active win ways.
Weigh Up the Bonus Features
The bonus features in casino games like slots are there for one reason and one reason only - to enhance the average return to player.  Ideally you want to play games that have multiple in-game features.
For my money, the best bonus features in slots are free spins, multipliers with values of 3 x and up and wilds that can expand to fill entire reels.  There are several RTG slots right here at Springbok Casino that are liberally endowed with all three.
As you now know, the bonus features in slots can be found on the paytables.  How do you find the paytables? By clicking on the help button or information icon on the gaming interface.
Evaluate the Volatility Factor 
Volatility is a term that describes a slots' hot and cold streaks.  Casino games with a high volatility rating usually have long periods without any wins but when you do hit a paying combination, it is always worth the wait.
Low volatility slots pay out frequently but the winnings you earn won't break the bank.  If you are the kind of player who thrives on high risk and high reward situations, the slots with the highest volatility will appeal to you. 
You can find a game's volatility by clicking the red arrow on the thumbnail in the Springbok Casino lobby.
Exploit the Free Play Mode
The only way you can really assess the payout probability of slots is when you play them.  At Springbok Casino all the RTG casino games are available in the fun mode.
That gives you ample opportunity to review all the critical aspects of the game, from the paytable and the payline structure to the feature mechanics and the volatility.  
We suggest you make a mental note of the frequency and value of the wins, how often the bonus features are triggered and whether you end a one-hour session with a positive or negative balance in the fun account.
If all the signs are positive, it is a good time to level up to the real money mode in the knowledge you have chosen that particular slot based on statistics rather than aesthetics!