Hit the Autoplay Feature in Online Casino Games: Yes or No?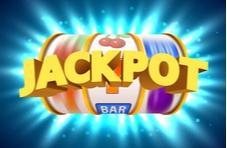 Isn't technology wonderful?  These days you can fully automate the online casino games that fall into the slots category.  That means no tedious clicking and re-clicking of the spin button.  It also means you can watch telly, read a book or do a bit of gardening while the slot machine continues to regurgitate payouts.
With so many obvious advantages why wouldn't you use the autoplay feature to power up your online casino games experience at Springbok Casino?  Surely, it is the easiest way of loading up the loot?
Well, the honest answer is yes and no.
What is the Autoplay Feature?
Now to the nitty gritty.  The autoplay feature is a handy little number that is exclusive to slots.  You can find it on the gaming interface right next to the spin button.  
By hitting the autoplay icon you can basically play slots without having to do anything active at all… beyond widening your eyes every time a Big Win animation appears onscreen!
At Springbok Casino we have gone one step further.  We have refined the online casino games experience by allowing you to customise the autoplay settings.  
We want you to feel totally in control at all times - not only of the game itself but of your own destiny! 
Set the Parameters That Suit You
Setting the autoplay parameters means you can select or deselect a whole bunch of important stuff - like whether you want the action in turbo play and how many spins you want automated at a time - will 10, 100 or 1,000 auto spins do?
You can also decide if and when you want the reels to stop spinning.  It can be when you hit a jackpot win or when a single payout exceeds R100 or when the real money balance increases by - wait for it - R20,000! 
More importantly you can set the reels to stop when your bankroll drops by R200. 
That is just a sample of what you can do in terms of autoplay settings at the best South Africa online casino - and we haven't touched on the fact that you can turn the volume of the audio up or down too!
Advantages of Using Autoplay at Springbok Online Casino 
There are times when using the autoplay feature is a no-brainer.  Like when you are trying your darndest to play through the wagering requirements specified in the bonus T&Cs at Springbok Casino - be it a deposit bonus, a cashback bonus or a no deposit bonus.  
We all know slots are one of the online casino games that always contribute toward the bonus playthrough.  In this situation speed is essential - guile not so much - so it is safe to say that opting for autoplay is a really smart move.
Auto Spin into the Hot Stuff on High Volatility Slots
Then there are those killer RTG slots with high or extremely high volatility like Aladdin's Wishes, Naughty or Nice, Three Kingdom Wars and Eternal Love video slots. 
These online casino games are packed with serious payout potential.  Rather than triggering carpal tunnel syndrome by repetitively hitting the spin button you can set the autoplay feature to 100 spins.
Then you can mosey off for a stroll and come back in time for the real entertainment – and by that we mean hitting an extended winning streak of really high value payouts! 
In the Springbok lexicon that is simply sensational… and a great slots strategy too!
Disadvantages of Using the Autoplay Feature in Online Casino Games
Usually when there are pros, there are cons too and we have identified a few of the more obvious disadvantages of using the autoplay feature in slots.
With the autoplay feature the machine automatically plays the same bet size over and over again.  As a result, you can't adjust the value of your wager or how many paylines are active unless you stop the feature midway.
With autoplay you do not have the freedom to increase or decrease your bet size according to winning or losing streaks - so if you are the kind of player who likes to up the ante after a win, this feature is not for you.
The Big Bankroll Equaliser
Another potential drawback is the speed and alacrity in which you can bust your entire bankroll, especially if you have the autoplay feature set on the turbo mode. 
One way of mitigating the risk of losing your proverbial shirt playing online casino games at Springbok Casino is to be really smart and set the loss limit to a specified amount - which in the case of RTG slots is R200.
The X-Factor Unexplored 
Lastly, slots at Springbok casino are about a lot more than just winning lots and lots of ZAR.  The latest generation of RTG slots like Storm Lords, Mermaids Pearls and T-Rex II are creative masterpieces. 
They feature eye-popping graphics in high resolution 3D, audio tracks that have been carefully matched to the game theme and animations that are often breath taking to behold.
When you set these online casino games on the autoplay mode you can miss out on all the finer details of what has to be the most beautiful gaming genre at the casino. 
You also miss out on the adrenalin pumping thrill of hitting a major win that is almost always announced with the flashing lights, whistles and bells synonymous with the slot machines of Las Vegas!
Should you activate the autoplay feature when you play the best online casino games in the slots category? That is entirely up to you.  As we have already mentioned - there are times when autoplay makes sense and there are times when it does not!
Check Out Autoplay at Springbok Casino NOW
Why not see how you feel about autoplay right here and right now.
You can sign up at Springbok Online Casino, redeem the welcome bonus coupon and use the casino's own cash to play your favourite slots - now how is that for the best suggestion you have had all week?