Why Multipliers are Game Changers in Slots Casino Games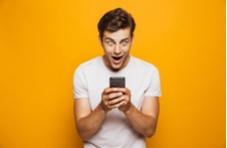 Slots are known and loved for their money-spinning features.  Aside from the standard symbols that can be matched on the reels to deliver yummy payouts, the best casino games in the slots category have wilds, scatters, free spins and - wait for it - multipliers.
What is so great about multipliers?  Well if you are really lucky and you choose your casino games with care multipliers have the potential to boost your betting account - big time.
How Multipliers Spin Money on the Reels 
Before we get into the different types of multipliers you can find in our sizzling hot RTG slots, here is a quick rundown of how they work.  You don't have to be rocket scientist to guess that multipliers multiply… but what do they multiply?  Money, of course!
Some of the multipliers you will discover at Springbok Casino multiply the payouts published on the pay table.  Others multiply the payline bet or the total betting stake.
What that means is instead of just banking the posted wins defined in that particular casino game, you will bank two, three, four times the amount - up to infinity and beyond.  Well not quite… but you get my drift.
Multipliers mean more money.  However, you do have to win something to get the cash benefit of the cool little feature. 
If you bank zilch when you are playing your favourite slots at Springbok Online Casino, multipliers are mind-numbingly boring as they can't deliver the crescendo of cash you deserve!
How to Find Multipliers in Your Favourite Reel-Based Casino Games
Ok we have ascertained you have to pull in the payouts to unleash the multiplier magic.  You also obviously have to pick the reel-based casino games that offer the feature in the first place. 
How do you know which slots have multipliers?  By hitting the help or info button on the gaming interface and checking out the pay table and the details of game-play. 
Alternatively, you can keep reading this riveting article as we mention a couple of mean multiplier-infused slots a little further down the page.
The Different Types of Multipliers 
What kind of multipliers are there?  Well one of the most common is the wild multiplier.  We are talking about those ever-rewarding wild symbol substitutes that not only stand in for all other standard gaming icons to create paying permutations - they double, treble or even quadruple the winnings… WOW!
Another equally appealing multiplier - that does its thing in nearly all casino games that fit into the video slots category - is the one that is built into the scatter symbol.  By now you probably know that the scatter pays when two or three or more land simultaneously anywhere on the reels.  What you may not know is the scatter usually multiplies the total bet that was placed at the time.  In other words, if you hit three scatters on a R1.50 wager and the payout for three scatters is 20, you will bank a cool R30!  Now apply that to larger wagers and you'll see the appeal.
The beauty of the scatter is it is the traditional free games trigger and that brings us to the next type of money-generating multiplier that you can exploit right now at Springbok Casino - the free spins splutter… I mean the free spins multiplier!
In this iteration the feature is arguably at its most potent of the lot though...  Why?  Well that because when you play the reel-based casino games at Springbok you will notice that many of them offer free spins at a specified multiplier value.  It can be 10x, 30x, 50x or even 500x!
What that means is any payouts achieved during the free spins are multiplied by that value!  In my humble estimation that is exactly why multipliers are the most potentially lucrative of all the casino games features!
RTG Online Slots with WOW Multipliers…
Right, now to the sweet spot of the news we have to share with you...  At Springbok Casino we have always maintained we want you - our players - to get the best out of your gambling sessions.
That is why we have hunted down a few RTG slots casino games that are heaving with payout potential - thanks to the multiplier and all the other awesome game features.  Here is a sample of what's what in the 'could be yours' money pot:
Cash Bandits 2 - A Smash and Grab Slot with Features Galore
The second edition of Cash Bandits is a 25 payline slot with a top pay of 5,000 x the line bet, grouped wilds and a scatter that pays up to 50 x the total stake. 
The scatter also unlocks the Vault Feature where you can win up to 190 free spins at multipliers up to 17 x.  Talk about a steal on the reels at Springbok Online Casino!
Fu Chi - Full Quota of Features Plus Random Jackpots
Fu Chi is a Far Eastern themed 50 line slot that pays up to 10,000 x the line bet in the base game.  There is a wild dog that doubles all prizes and when two or more scatters land anywhere on the gaming interface you can win up to 100 x the total stake.
You will also be gifted up to 30 free spins where all wins are trebled.  When there are no wilds in the triggering combo, you will bank double the number of free spins with the matching 3 x multiplier! 
If that is not enough to get the juices flowing, there are constantly accumulating minor and major jackpots that can be randomly activated after any spin.  In this king of casino games, it is more phew whee than Fu Chi!
Vulcan - One of the RTG Slots with a Feature Guarantee
If you want to ramp up your win rate Vulcan slot is where you should be.  It has grouped wilds with 3 x multipliers and scatters that pay up to 125 x the total stake.
When you are playing all the paylines with an extra wager, the Feature Guarantee is active.  That means you are guaranteed to trigger the Fire of Gods Feature in a specified number of spins. 
When that happens, you can win up to 15 free games at multipliers up to 300 x!  If you do not hit the big bad multiplier, there is a random jackpot in the mix to boost your chances of a really BIG win.  Now you can see why multipliers are the game changers in slots casino games!