Top Companies in Angola in 2019 - Including Springbok Angola Online Casino!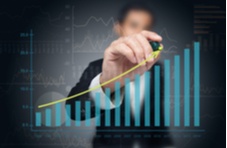 Although Angola is still hard at work rebuilding an economy shattered by decades of civil war, there is growing evidence that the business sector is normalising – and in some cases even booming!
Aside from Springbok Angola Online Casino, there are several companies that are going from strength to strength in the West Coast African nation.
Here are a few of the top companies in Angola in 2019, businesses that operate in key sectors like beer brewing, freight forwarding, mobile telecommunications and – in the case of our very own Springbok Casino – remote gambling.
Cuca Beer 
Today Cuca Beer is but one of the myriad thirst-quenching beverages produced by the French wine and beer company, Grupa Castel.  Way back in 1947 the iconic Angolan beer was named after the locally owned and operated brewing company which, in those days, was Cuca or rather the Companhia Uniao de Cervejas de Angola.
The beer was the company and the brand.  Before it was nationalised Cuca produced a product that was not only popular in Angola.  It was an iconic alcoholic beverage in neighbouring countries like Namibia and the Democratic Republic of Congo (DRC).
Fast forward to 2019 and brewing operations have been expanded across the country.  Annual production is estimated at around 1,8 million hectolitres and the production line is fully automated and modernised.  To top it all, Cuca Beer is now exported to Portugal, the USA, Zambia, Mozambique and the DRC!
What makes Cuca Beer such a big hit in Angola?  Local production means the beer is cheap.  In fact, it retails at around half the price of imported brands.  It is also light and refreshing – just the way beer-swilling Africans like their tipple.
With a relatively low ABV (alcohol by volume) of 4,5 percent, Cuca Beer is just the thing for a hot tropical afternoon.  It is also the ideal thirst quencher when you are playing the best real money casino games at Springbok Angola Online Casino!
Secil Maritima 
Sesil Maritima is the largest shipping company in Angola.  It has terminals in the ports of Luanda, Lobito and Moçâmedes and handles approximately 800 million tons of cargo per year. 
It specialises in door-to-door freight transportation by sea, air and road and its operations include more than 1,000 vehicles and close to 600 shipping containers. 
The company, which is state-owned, has expanded its domestic operations to transporting general and containerised cargo to and from Chinese ports.
Sesil Maritima was established in 1987 to transport goods imported by the state.  Now, 32 years later, it is the undisputed leader in freight forwarding and other maritime activities in Angola… and further afield.
Thanks to the recent growth and expansion of Angola's flagship shipping company, local importers and exporters can chill out and play the best Angola online casino games at Springbok Casino… and leave the logistics and documentation to the freight specialists!
Movicel
Nine years ago, Movicel was a small subsidiary that was spun out of Angola Telecom and privatised.  Today it is the second largest mobile operator in the country with more than three million mobile subscribers.
Movicel has recently inked a non-equity deal with the British Vodafone Group to enhance its already impressive digital services.  The two companies are planning to collaborate on multiple fronts including technology, marketing and business operations.
Besides being the first telecoms company to offer the LTE service on B3, Movicel provides mobile internet access and ESM-based mobile voice, text and multimedia messaging communications.  Coverage spans all 18 provinces in Angola.
Thanks to Movicel it is now possible to install the leading Angola online casino onto your device and enjoy the multi-platform capabilities of Springbok Casino wherever you are!
Springbok Angola Online Casino
Although Springbok Casino is not strictly an Angolan company it is instrumental in bringing the ease, accessibility and convenience of remote gambling to the people of Angola.
The company was launched in 2012 and since then has expanded its remote operations from South Africa into Angola, New Zealand and Australia.
Springbok Angola Online Casino operates on the Real Time Gaming software platform and has an instant play, download and mobile channel.  It also has an easy to install mobile apo compatible with Android handsets and tablets.
Along with a wide selection of casino games, there is a secure banking platform, a responsive customer support service and an array of bonuses and promotions.
The Opaia Group 
The Opaia Group – or Grupo Opaia SA as it is known in Angola – is a major conglomerate established in 2002.  Today it is the holding company for more than 25 companies operating in the real estate, services, investments and production sectors.
Along with its head office in Luanda, the group has an extensive global footprint with offices and representatives in the United States of America, China, Brazil and Portugal.  They have many diversified interests that vary from construction, engineering, solar energy technology and drinking water systems to agriculture, tourism and finance.
It is a new millennium holding company that is intensely focussed on the current challenges the world is facing, from climate change to job creation.  According to the official website, the companies in the Opaia Group employ more than 600 people.
One of its many subsidiaries is Green Power – a company that specialises in the development, distribution, implementation, maintenance and support of renewable energy systems in Angola, with a focus on solar power.
The Opaia Group is a multi-award-winning African behemoth that is on a mission to 'make the future happen'!
At Springbok Angola Online Casino, we may not have the clout to influence the future, but we can offer you some of the best real money gaming that's instantly available on your PC or phone!