The Emerging Angola Online Casino and Land-Based Casino Market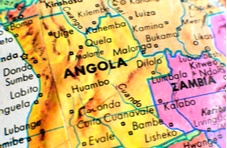 Angola has only been a free country since 1975 but over the last half century Angolans have turned their nation into a economically independent entity.  The population of Angola is 26 million and it has become the 6th largest country in terms of nominal GDP in Africa (after Egypt, Morocco, Algeria, South Africa and Nigeria).
Angolans have begun to explore leisure-time activities. Gaming has emerged as a favorite of Angolans who can play both at on-site at land-based casinos and here at Springbok Casino - THE Angola online casino.  
Recently the Angolan Parliament passed a bill regulating wagering and gambling. This opens the way for technology and foreign capital to tap into the market.
Legal Status
The Bill on Gaming Activities, which governs gambling in Angola, was passed in 2016.  The bill regulates casino activities, lotteries and online gaming.  The bill seeks to broaden the tax base of the state while preventing money laundering.
The bill sets limitations on access to gambling venues and creates a special tax regime for gambling income. The bill also provides for foreign commercial companies to incorporate in Angola for gambling activities plus complementary activities. Such companies must prove that they have a solid reputation and the financial and technical capacity to operate Angolan gambling at high standards.
Concessions are made by public tender with concession periods ranging from 10 to 30 years. Companies must be prepared to invest one billion kwanzas to open a casino in Angola. Brick-and-mortar casino operators can apply for a gambling license at the Gambling Supervision Institute. Online sites that operate in Angola, like Springbok, are overseen by international regulatory agencies.
What's Hopping?
Since 2016, the Angolan casino industry has been stable. The casinos are attracting gamblers from other areas of Angola. Many Angolans play on a regular basis and a larger percentage plays on an irregular basis.
There are 5 land-based casinos in Angola where guests can play table games.  Separate, electronic casinos offer slot machines and are highly popular. Most of the casinos are located in Angola's capital city of Luanda.
There are currently no internet gambling platforms based in Angola but Angolans have easy access to online casino sites based in other countries. Most international online casinos accept players from Angola.
Poker is a particular favourite of Angolans who enjoy the combination of a skill-based and luck-based game. Poker options expand from one year to the next and Angolan poker aficionados have their choice of cash poker games, poker tournaments, online poker gaming machines and live poker online.
There are no restrictions on Angolan's ability to access poker online. Poker games in Portuguese, the official language of Angola, are readily available. Some of the Portuguese online poker sites have online tournaments where Angolan poker players can compete with other players from around the world.
Lotteries and Sports Betting
There are currently no active lotteries in Angola but lottery games, including bingo, are available online. Scratch cards can also be played at Springbok and other internet casinos and at several of Angola's brick-and-mortar casinos.
Angolans who want to place bets on sports, including on football which is immensely popular in Angola, can do so at online sportsbooks. There are a number of online sportsbooks that are language-enabled with Portuguese.
Best Sites
The best sites for land-based casino gaming in Angola include Casino Marinha in Luanda, Casino Olimpia in Lubango, Casino Tivoli in Luanda, Casino Royal in Luanda and Marco Polo in Luanda.
Online casino players can, of course, enjoy all of the top casino games and promotions with a desktop, laptop or mobile device at our very own Springbok Casino.