Best Craps Training Tools for Mobile Casino South Africa Gaming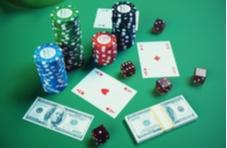 For many gambling enthusiasts, craps is the go-to game at Springbok Casino.   It has a famously low house edge, multiple betting options and, of course, it is fun and entertaining to play!  When you learn how to master the game properly, you have the added bonus of the odds of winning being stacked considerably in your favour.
If you want to play craps and claim a slice of the spoils, we recommend that you start by learning the basic rules, understanding the table layout and various bet types – and that you spend some time sharpening your skills.  Playing in free-play mode is a great way to learn and improve your skills – or you can take the hit-and-miss kind of approach.  There are also training tools that are readily available in the form of books and mobile apps.
As all you have to do is predict the roll of the dice, craps is largely based on luck, but there are strategies that could theoretically work in your favour.  As such we have sourced and reviewed a few of the more helpful training resources for both beginners and more experienced craps players. 
Casino Craps: Shoot to Win by Frank Scoblete
Frank Scoblete has written several books about casino games and gambling, one of which is "Casino Craps: Shoot to Win!"  It covers the basics of the game with painstaking detail and takes the reader through some of the more successful betting strategies.
Scoblete spends a lot of time focussing on what he terms the 'golden touch' – a term that refers to how players can actually learn how to control the throw of the dice…  Yep, there is apparently more to rolling the dice than just rolling it!
Although readers will undoubtedly find information about that little gem interesting, it obviously doesn't have any relevance to craps in the online or mobile casino South Africascenario.  What is helpful is the attention he pays to the range of bets that many players find unnerving and difficult to master.
Casino Craps is a comprehensive tome to the game of craps that not only takes a simple, easy to understand approach to the game but imparts all the information you will ever need to go from newbie to seasoned pro at Springbok Casino!
Those of you who are thinking about playing craps for the first time at our star rated mobile casino South Africa are encouraged to read this well-written guide that explores both the practical and psychological characteristics of the game.
Smarter Bet Guide to Craps by Basil Nestor 
Basil Nestor is an experienced columnist for gambling magazines.  His book "The Smarter Bet Guide to Craps" is well-written, concise and entertaining.  It takes the complex subject of craps bets and makes it fun and easy to learn.
He points out the best bets in terms of payout probability – and touches on the strategies you can use to improve your game.  He also provides tips and lessons on how to manage your bankroll more efficiently.
Although this book is centred on analysing the different bet types, Nestor has included all the important components of the game.  You'll find information, charts, tables and images relating to everything and anything to do with craps – from the table layout and dice-shooting techniques to how to make the really smart bets that count.
Smarter Bet Guide is the kind of easy reference book that you can have right next to you when play real money craps at Springbok mobile casino South Africa!
The Dice Doctor by Sam Grafstein
"The Dice Doctor" is an eminently readable autobiography and training guide by a genuine craps veteran!  Grafstein not only plays craps – he has run real money games in Vegas and other gambling Meccas for most of his adult life.
In this book he touches on his dodgy connections with the mob and recollects some of the high-risk gambling situations he has encountered in flesh and blood.  In terms of craps, Grafstein has done it all… and it is this insider knowledge, which is not only fascinating, but insightful in terms of the quest for the perfect craps play.
You will learn how to exploit a hot streak and how to lower the house edge.  Once you have read and assimilated this riveting craps training guide, you will be a much better player for sure.
The Dice Doctor is the ideal read for craps players who want to finetune their game at our mobile casino South Africa.  It is also perfect for fresh new players who have recently signed up at Springbok Casino.
Craps Trainer Pro for Android Devices 
Books are great – but mobile training apps are even better!   They are intuitive and interactive training tools that have 3D graphics, realistic simulations and instant feedback capabilities.  One of the better training tools that you can use in conjunction with our mobile casino South Africa is the "Craps Trainer Pro" – a software application compatible with latest-generation Android devices.
It is a feature-full app that allows you to test your strategies using a built-in performance dashboard.  You get feedback in real-time from the betting advisor and have access to the full gamut of game stats that reveal how much you have won or lost on each roll of the dice.
With the Craps Trainer Pro, you know precisely what you are doing right and what you are doing wrong.  It is one of the quickest and easiest ways of improving your game.  It is also the kind of training tool that you can download and install directly on your device… along with the best-ever mobile casino South Africa of course… and by that we mean Springbok Casino!
Are your ready to play craps at Springbok Casino?  As the best gambling destination in cyberspace, we supply all our casino games in both the fun and real money modes – and craps is right up there under the Speciality Games tab!