Top Trends for the Mobile Casino South Africa in 2020
Details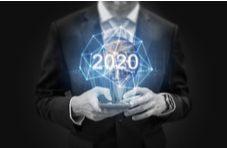 As we enter a new decade the key question is how will the mobile casino South Africa shape up in 2020?  Can we expect more of the same or are there are major changes afoot that are being driven by the rapid evolution of technology?
Hail the Fifth Generation of Mobile Connectivity
The short answer is that mobile gambling is on the cusp of something really special.  What is more, the main protagonist in the plot is 5G or the fifth generation of mobile connectivity! 
When combined with the usual suspects like Augmented and Virtual Reality, this singular breakthrough in speed and sassiness means that the future of the mobile casino in South Africa is not bright… it is nothing short of brilliant!
Play Games 20 Times Faster at the Mobile Casino South Africa 
How will 5G transform the mobile gambling experience from OK to out of this world?  Well, according to the clever okes who develop these things, 5G will give you and I the capacity to play the best RTG casino games at up to 20 times faster than usual!
Just think about it...  Right now, the average 4G mobile networks operate at download and upload speeds of 45 megabits per second.  With 5G you will have the speed of light at your fingertips, as in its earliest iteration, the fifth generation of connectivity can support 4 Gigabits per second!
This figure is expected to soar to 100 Gigabits per second… and that, my friend, is 100 times faster than the existing 4G.
Anticipate a Super-Slick Gambling Performance on Your Phone
Right, now we know that the biggest and most exciting trend to impact the mobile casino South Africa is 5G powered speed.  The even better news is that with a quicker speed comes an even slicker performance.
Latency, buffering and lagging will no longer ruin the digital gambling experience – not on our Android casino app or at our flagship mobile gambling platform… and by that we mean Springbok Mobile Casino South Africa of course.
What that means in practical terms is when you hit the deal or spin button on the gaming interface, there is no downtime between your action and the action that plays out on the small screen.  In short, you will have the indubitable pleasure of enjoying instantaneous real money gambling on your phone!
Maximised Connectivity and Longer Battery Life
Along with speed and improved performance 5G means more stable connectivity.  It also means a longer battery life.
Provided you live in an area covered by the latest gen network you will always be able to play slots, blackjack, baccarat and roulette… and hopefully win tons of ZAR in the process!
The key features of 5G mean that integrating AR and VR into the mobile gambling experience is no longer on the developer's wish list; it's a genuinely workable proposition. 
Easy Integration of AR and VR into the Mobile Casino South Africa 
Pundits predict that it won't be too long before smart glasses featuring AR will be part and parcel of the remote casino experience.  What's more, mobile VR casinos are tipped to become the darling of the millennial gambler and the social component is expected to surge in 2020. 
Along with the rapid emergence of AR and VR at the mobile casino South Africa, players can expect tradeable tokens to replace cash.  In fact, many believe we are heading into the age of 'tokenomics' where programmable tokens will kick-start a decentralised global economy!
Spotlight on Skill-Based Slots  
This year we can expect the emergence of skill-based slots – real money games that are a hybrid between video games and conventional mobile casino slots. 
These games have to appeal to a new generation of gamblers who have grown up with sophisticated and cinematic single and multiplayer single shooters, combat games, role playing games and narrative based action adventures that play out in vast and beautiful open worlds.
Strong Demand for an Interactive Gambling Experience Ala Video Games
Players – especially young players – are demanding a more refined and interactive gambling experience.  The slots genre seems the obvious choice as it already has a foundation that can easily be expanded to incorporate diverse gaming levels featuring problem solving, puzzles, simulations and other aspects that are commonly found in video gaming.
The fact that players can be duly rewarded in crisp hard cash – or tokens if the concept of tokenomics takes off – has to be a game changer when it comes to attracting new, younger players to the mobile casino South Africa.
Imagine getting paid every time you hit your target when you play the likes of Overwatch, CS:GO, PlayerUnknown's Battlegrounds, Fortnite or Red Dead Redemption 2?
The Best of the Rest 
Besides the top trends we have already mentioned, players can expect a flurry of new mobile-focussed payment processors.  They can also look forward to more expansive support for cryptocurrencies like Ethereum, Bitcoin, Bitcoin Cash, Ripple, Litecoin and Monero.
The new decade is all about making it easier and more exciting to gamble and win at a top ranked mobile casino South Africa just like ours.  Now with 5G, AR, VR and skill-based slots in the picture, it really is a brand new era for mobile gambling in South Africa and across the world.
Why not tap into 2020 with a smile on your dial and a wad of ZAR in your pocket?  It only takes is a few minutes to register an account at Springbok Mobile Casino South Africa where a world of real money gaming awaits!