Springbok Has a Large Number of Great Promotions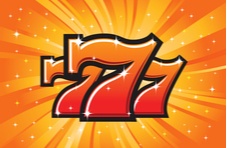 We find that from time to time, it's a good idea to explain the many promotions we offer here at Springbok online casino.   All new players immediately choose our new player set of deposit bonuses plus the no deposit bonus.  Experienced players often take advantage of regular deposit bonuses to grow their bankroll.
There are, however, a number of promotions that many gamers simply forget to enjoy so in this article we'll talk about a few of our many promotions that everyone can and should take advantage of.
Pokies Tournaments
Many players who love online pokies would love playing in pokies tournaments but, for some reason, never enter one.  Maybe they think that it's too complicated to play.  Maybe they think that these tournaments are only offered to desktop players or only to mobile casino players but never to both for the same tournament.  Maybe they think that it's impossible to win a tournament if they can't play for hours upon hours.
All of these notions are effectively mistaken.  It is as easy as can be to enter a pokies tournament.  In addition, since every player has one account at Springbok to cover desktop and mobile gaming equally, you can join a pokies tournament whilst on one gaming platform and still play on the other.  Finally, it may be hard to actually "win" a pokies tournament but our tournaments are designed for the fun of playing rather than a chance to win big.
On the home page click on tournaments and then click again on the highlighted words.  You'll find that the amount of money you can "win" at any of our many pokies tournaments is quite small.  It is commensurate with the buy-in fee which is usually R5, a very small sum in New Zealand dollars.
In fact, the prize money in several of our daily tournaments is actually zero!  The purpose of playing in a pokies tournament is simply to have a great time playing pokies with others!
We run a large number of daily tournaments, a few weekly ones, and one weekend tournament as well.   Each tournament plays a specific pokies game exclusively.   As you might expect, one of the reasons we offer so many tournaments is to expose as many players to as many online pokies as we can.
The Joy of Pokies
The return to player rate in online pokies ranges from 96% to 98%.   If you play a pokies with a progressive jackpot or a high non-progressive jackpot, the volatility of that game will be high.  Volatility means that you can win really big or you might go through an extended period of doldrums.
There are also some games with high volatility because of the many extra features that give big wins to lucky gamers.  There are also low volatility pokies in which you can play for a long time and either win a little or lose a little.
There are many gamers who like to play pokies and don't want to risk a lot of money for the gaming fun.  These players might have the most fun playing pokies by entering a tournament.  You can play for hours and lose only your entry fee which is incredibly small or you can win enough to continue playing.
Lucky 7 Bonus
This quick hitting bonus comes about once a month, every month.  The first 77 players to respond to the "opening bell" as it were of this bonus offer can accept the 100% deposit bonus of R777.  This is a very popular bonus yet many gamers simply forget to be ready to pounce on the offer when it appears every 7th day of the month.
So, once you're registered to play at Springbok casino, make sure to be ready to try to get the Lucky 7 bonus every month.
Since the bonus is offered only once every month and the lucky players scoop it up quickly, you might forget when it will come around again.  So, call or send an email, or enter chat to find out when we will offer it again.  The customer service office never closes so you can find out the exact time and date for the next Lucky 7 offer quickly!
Cashback
This is another promotion that we wish more players took advantage of.  It's a 25% cashback programme on all deposits that don't have an accompanying bonus.  You can easily understand why we offer the cashback programme only for "straight" deposits.  Otherwise, players—not you, of course—might take a bonus and then request the cash back.
The cashback promotion is for players whose accounts at Springbok are at R50 or below.  You can get up to R3000 in cash back from a maximum deposit of R12,000.  So, in effect, the cashback promotion is like a bonus.  As such, it has a wagering requirement.  One of the best features of the cashback programme is that the playthrough requirement is only 10% on pokies and only slightly higher on table games and video poker.
Comp Points
This is the daddy of all online casino promotions.   Every bet you make at Springbok is converted into points which can later be converted into casino credits for longer playing time.
Springbok enrolls every player into the comp points promotion when the player registers at the casino.  Many new players are amazed at how quickly their comp points grow, especially if they are playing a fast-moving game like pokies or multi-hand games like blackjack and especially video poker.
Bonuses
We offer many bonuses in addition to the Lucky 7 promotion discussed above.  At Springbok, we are happy to be able to offer bonuses with low playthrough requirements.  That means that you can complete your commitment quickly and can begin to withdraw winnings.
The playthrough requirement is one of the biggest advantages that playing at an online casino has over playing at a land-based casino.  If you take a bonus at a land based casino, you'll also have a play through requirement but you'll probably be back home before you complete that part of the promotion.
When you play online you can take a day or a month or as long as you wish to finish the playthrough requirement for any given promotion.
Promotions and Play
We, at Springbok, are always looking for new and original promotions to enhance your gaming pleasure.