Springbok Mobile Casino South Africa and Other Iconic Attractions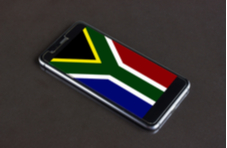 South Africa is renowned for its extraordinary natural beauty, sophisticated infrastructure and awesome digital gambling platforms.  It is a country blessed with riches that extend from the wildlife infused game reserves and soft sandy beaches to the pulsating nightlife and award-winning restaurants.
It is the land of luminaries like Nelson Mandela, Bishop Tutu, Gerard Sekoto and Miriam Makeba.  It is also home to the best mobile casino South Africa.
Real Money Gaming for Sub-Saharan Africa
It is not only locals who choose to play at a homegrown gaming destination like Springbok Casino.  Folk from right around sub-Saharan Africa - and beyond - sign up at the number one mobile casino South Africa.
The reason?  The incomparable quality of the Real Time Gaming developed casino games and the seamless functionality of the cross-OS gaming software!
Before we get into exactly why Springbok was voted the best mobile casino South Africa, let's take a look at the iconic attractions that account for the record numbers of international tourists who flock to our shores each year.
South Africa's Bush - Where the Wild Animals Roam 
South Africa together with its western and northern neighbours have joined forces to create huge conservation areas that span rivers, mountains and national borders.
They are the last vestiges of wild Africa that support the natural migration of large mammals like elephant without imposing fences and other man-made structures to hinder their progress.
Known as the Kgalagadi and Great Limpopo Transfrontier Parks these remote and untrammelled areas of desert, bushveld and lush riverine forest are home to the iconic big five mammals together with hundreds of other bird, animal and reptile species.
Visitors are welcome to explore these majestic wild places in vehicles and on foot.  There is an assortment of overnight accommodation that varies from lavish bush lodges to affordable self-catering camps.
This is where you can see the rare and beautiful black maned Kalahari lion, the elusive leopard, the endangered white rhino and the fleet-footed cheetah.  It is where the wild ones roam and if you are lucky - and patient enough - you too can revel in their splendour.
There are also countless national parks that are as spectacular as their more isolated counterparts.  The iconic Kruger National Park, the Addo Elephant Park and the Karoo National Park are only a small sample of the parks and private game reserves you can visit.
If you simply cannot make it to the bush, you will find a few wildlife inspired slots at Springbok Mobile Casino South Africa.  They may not be the real thing but there is real money as prizes on the reels!
South Africa's Beaches - On the Atlantic and the Indian Oceans 
South Africa has more than 3,000 km of coastline that borders both the cold Atlantic Ocean and the balmy Indian Ocean.  The country's beaches vary from secluded little coves to wide expanses of soft golden sand.
Besides offering some of the best sunbathing spots in the world, South Africa's beaches are the launch pads of extreme water-based activities.  There is an endless array of fun-filled water sports available at your beck and call - wind surfing, kite boarding, wave jumping, scuba diving, snorkelling, yachting, game fishing and surfing.
You will find prime Blue Flag beaches in most of the sea-side towns and cities but if you are looking for a more remote, off the beaten track beach holiday, the Wild Coast in the Eastern Cape is where you should be heading.  It is simply outstanding in every respect of the word.
The best part about gaming at Springbok Mobile Casino South Africa is you can get your wagers away where ever you are - whether it is deep in the bush or lounging in a hammock on the beach at Port St Johns, Coffee Bay or Cintsa on the Wild Wild Coast!
South Africa's Hiking Trails - Rough or Snugly Supported
South Africa is not only blessed with bush and beach, we have majestic mountain ranges too.  From the Drakensberg and the Outeniqua to the Matroosberg and the Cedarberg, you will find well maintained hiking paths and awesome altitude climbs.
The beauty of a country like ours is you can rough it - and by rough it we mean carry your own gear and overnight in basic mountain club huts.  Or you can take the easy route and sign up for a slackpacking adventure.
When you choose slackpacking over rough and ready, you will still have the benefit of discovering some of the most beautiful mountain ecosystems in the world.  However - and here is where the slacking comes in - you will stay at cosy mountain lodges or B&Bs.  What's more, your backpack is ferried from one overnight destination to the next!
That means you can power up your smartphone and enjoy the best RTG slots and table games at Springbok Mobile Casino South Africa every single night of the hike - how cool is that!
Springbok - The # Mobile Casino South Africa
Right, now back to exactly why Springbok Casino is rated the best mobile casino South Africa.  Well besides the sleek functionality of the games, there is a load of other stuff that makes Springbok number one.
First of all, when you play casino games at Springbok Casino you are playing games that are independently certified fair.  That means no-one can tinker with the results and no-one can tamper with the random number generator software.
Second of all, Springbok Mobile Casino South Africa has a wide range of casino bonuses that vary from no deposit offers and percentage match bonuses to cashback deals that really do pay you back for your losses! 
Thirdly, there is a dedicated customer support team available around the clock to deal with any issues you may have - be it registering an account, facilitating a cash withdrawal or redeeming a casino bonus coupon.
At Springbok Mobile Casino South Africa, you are guaranteed a secure, regulated and fair real money gambling experience that you can literally take with you… anywhere!