Top South African Startups – and One Features the Best Online Casino Games!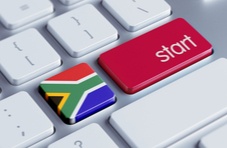 South Africa may be a non-entity when it comes to the global economy – but in terms of innovation, we have always punched above our weight.  Besides the usual mining, manufacturing and tourism industries, we've got a vibrant technology sector that is clearly world-class – and we continue to deliver the best into 2020!
As we welcome in the new decade it seems an appropriate time to revisit a few of the most exciting and disruptive startups that have scooped up awards and raked in investments.  Some have even stolen the hearts of South Africans with an awesome selection of mobile-friendly online casino games!
Here, in no specific order, are four South African startups that are turning heads – not only here at home but in the international arena too:
Springbok Mobile: Immersive Online Casino Games for Android
Springbok mobile is a software application custom engineered for Android devices.  It was launched in 2018 to complement the existing online and mobile channels of our popular South Africa facing casino.
The idea behind the app is to provide Android users with an elevated gambling experience defined by a vast selection of online casino games developed by Real Time Gaming (RTG).
Besides the core product – which is obviously the diverse cross-category online casino games – the app has all the functions and features of the download and instant play platforms.
That means players in South Africa – and further afield – can register or log in to their Springbok Casino accounts, browse through and redeem the latest bonuses and facilitate a cash deposit or withdrawal directly from the app.
The app interface is intuitive and easy to use.  Navigating from one page to another is quick and seamless and buttons and tabs are designed with ease of access in mind.  Although there are usual size constraints associated with digital handsets and tablets, the online casino games are as slick, immersive and functional as they are online.
Springbok Mobile may not have won any awards or attracted millions of rand in investments – but an incomparable large user base ensures that it tops our best ZA startups lists in 2020.
Zande Africa: Lines of Credit for Spaza Shops
Zande Africa is a pioneer when it comes to driving the massive informal spaza shop sector in South Africa.  The award winning fintech company is doing what formal finance institutions won't do… and that is offering lines of credit to spaza shop owners in some of the poorest areas in the country.
The concept is a simple yet effective one.  Zande buys food and merchandise from popular brands in bulk, stores it in one of four warehouses and delivers orders directly to the stores' door'.  There are 7 and 14-day credit lines to enable traders to keep their inventory up and their income flowing!
Zande, which started operations in 2017, has already signed up 1,400 spaza shops in Mpumalanga, Limpopo and Gauteng.  The fledgling company boasts a turnover of around R17 million and employs 71 permanent staff.
The company got a major shot in the arm in the form of R23 million in loans and according to the latest reports the company is on the cusp of expanding into KZN and the Eastern Cape.
Zande Africa may not offer online casino games but their ability to buy in bulk means that traders in the informal sector can benefit big time from lower costs.
DigsConnect: Airbnb for ZA Students
DigsConnect is a disruptive web and app-based accommodation marketplace for students.  It connects registered students with homeowners who are looking to make a bit of money on the side by renting out space over the long-term.
The brainchild of former UCT students, DigsConnect is the self-styled Airbnb of student accommodation.  Listings range from single rooms to entire houses and the startup works in tandem with universities, colleges and government to resolve the off-campus lodgings issue.
The exponential growth of the nascent business has attracted 12 million in investment capital and according to the official website DigsConnect is not only preparing to dominate the local market, it is poised to claim a significant slice of the international student accommodation market too.
It's not only accommodation DigsConnect is focussing on.  The end game is to become the service hub for all student requirements… all over the world!  Now how's that for big dreams?
What we do know is that Springbok Casino will continue to corner the student market when it comes to the provision of online casino games!
SmartBlade: Smart Smartphone-Enabled Medical Device
When it comes to simplifying and expediting the process of opening up a person's airways so that they can suck in air and survive, SmartBlade takes all the kudos. 
The Cape Town based MedTech company has developed a device consisting of a smartphone app paired with a video laryngoscope to provide a low-cost alternative to a conventional laryngoscopy.
The app is also a helpful aid that provides technical support to users who are not medically trained or particularly skilled at performing a laryngoscopy.  It also has video conferencing, image capture, recording and data storage capabilities.
The multi-award-winning concept has gone beyond the design and development stage and is now in the final stages of injection mould building required for mass production.  The super-smart SmartBlade is expected to be commercially available later this year.
Put South Africa's Startup Talent to the Test
As you can see from this tiny sample of the Med, there is more than enough talent and innovation in a country of this size.
Why not put our software application to the test right now by downloading the Springbok Casino app.  You'll not only have some of the best online casino games instantly available at your fingertips, you'll find the everything else works optimally… as it should.