South Africa's Safe Affiliate Programs Launch for Bonus Slots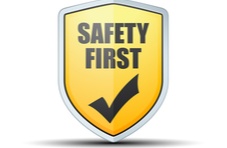 A new association of affiliate programs has been established in South Africa with the goal of sharing information and providing an atmosphere of mutual support for casino games operators. The group of 8 affiliates is spearheaded by our very own Springbok Casino which is committed to pushing forward a united platform for South African affiliate programs.
Daniel van Wyke, Springbok casino manager, commented that, "We have a lot of experience to share, especially in the South African market. But there's always more to learn and we look forward to working with all the experts in this group."
Program Goals
Safe Affiliate Programs was created to give affiliate programs a "safe" zone – a united platform – where  staff members of participating programs can socialize and work together with integral business partners.  Safe Affiliate Program members share a commitment to ethical business practices, honesty and integrity.
Through interactions with other like-minded South African business professionals the Safe Affiliate program aims to create exclusive road shows and program seminars that provide for professional development and a supportive environment for all participating businesses. 
The plan also includes opportunities for group members to socialize together at adventure mini-breaks, at joint dinners and open bar events.
Honest and supportive business relationships are the cornerstones of the Safe Affiliate Program. Participating businesses enjoy a variety of benefits such as trouble shooting for affiliates, a collective flow of information via one combined newsletter and easy recommendations between partners.
Launch
The Safe Affiliate Programs launch took place in early February in London at the iGB Affiliate Conference. The Springbok Casino brand, which brings online casino gaming to South Africa, will be taking responsibility to facilitate much of the Safe Affiliate Programs agenda.
Springbok is a highly popular South Africa online casino brand where gamers find a large selection of Realtime Gaming slots and table games. Services are available in both English and Afrikaans and casino games are played in Rands.
South Africa Gambling Market
The Safe Affiliate Programs is launching just as new statistics point to a healthy gambling market in South Africa.  The gambling industry in South Africa has been growing steadily for the past several years and is expected to continue to grow in the coming years.
South Africa Gaming
South Africa's gambling industry statistics show that the casino segment is continuing to generate the lion's share of total gross gambling revenue with bingo and other types of betting limited payout machines becoming popular.  The online casino industry is gaining shares from the land-based casinos as well as from other forms of gambling, including from the National Lottery, which still attracts the highest number of players
Licensing of casinos in South Africa, both online and on-site, is strictly controlled and the industry is heavily regulated. Observers believe that the gambling regulatory framework will shift when the National Gambling Amendment Bill is approved. 
Currently, the National Gambling Bill provides for revised definitions relating to online gambling, bingo, limited payout machines and advertising. The bill will also provide for the introduction of a self-regulating body for the horse racing industry and for the restructuring of the National Gambling Board into a National Gambling Regulator,
Several amendments are yet to be discussed including the issue of gambling levies and a proposal for a change in casino tax in Gauteng. As of last summer, seven of nine South African provinces had submitted final mandates on the National Gambling Amendment Bill with three provinces voting in favor and three against. One province abstained. Free State and North West provinces did not submit final mandates. So any amendments to the bill, including provisions for online casino licensing, are on hold. 
The bill will now be referred to the National Council of Provinces House. Each province will submit a voting mandate on the Bill directly to the NCOP House.