Chrome: Adobe Flash Player is Blocked – Easy Fix to Play Online Casino Games
Details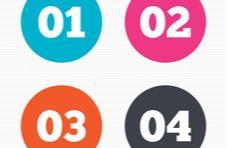 Technology is meant to make our lives easier, yet every so often you come across an error or glitch that you just don't have the time or patience to try and figure out.  The alternative would be to call in a techy, which will probably cost you a small fortune, when the 'fix' is so simple in the end.
When playing online casino games, one of these little issues you might encounter is when you attempt to launch the casino in your browser.  Most online casino games that are played straight from a browser require Flash Player for the games to run.
Google Chrome is one of the most popular browsers, followed by Firefox.  Below we share with you how to fix that nasty "Adobe Flash Player is Blocked" error that you may get when you first launch Springbok online casino!
Before we get started, ensure that you have the latest version of Adobe Flash Player installed on your laptop or PC.  You can do so by searching 'download Adobe Flash Player' and going to the official Adobe site to download the version that is relevant to your system and your browser.
Step-by-Step Instructions to Unblock Adobe Flash on Google Chrome
First things firsts, the following instructions are based on Windows 10 operating systems and they could differ if you're using a different OS.  Since Windows 10 is widely used, we'll be covering the process of how to solve the flash player issue on this system.
Step 1 – Open Springbok Online Casino in Chrome
To unblock Adobe Flash player in order to play online casino games from within your browser, you need to navigate to the actual site that you need the Flash player to work on.  In this instance, you're obviously looking to play online casino games at Springbok Casino!
Step 2 – Go to "View Site Information" 
To view the site information, you need to click on the little grey padlock that is to the left of the website's URL.  If you hover over the padlock, you'll see it displays the text "view site information".  Click on that – and you'll see a few options, including 'Site Settings'.
Step 3 – Go to "Site Settings"
Once you engage site settings, you'll be redirected to a Chrome settings page that will adjust the settings for Springbok online casino.  Under 'permissions' you'll find a range of options, including location, microphone, notification, etc.  You want to go to the Flash settings (usually about 7th from the top of the list).
Step 4 – Change Flash Settings to "Allow"
To the right of the Flash option under permissions, you'll see a drop-down menu.  Select that and change the option to 'allow'.  The other options include 'block (default)' and 'block'.  Now that you've given permission for Flash to run on Springbok casino, you can play online casino games with no further hiccups!  Simply go back to the Springbok Casino online site and reload the page – and you're all set to go.
'Click to enable Adobe Flash Player' at Springbok Casino
Now, you might not always have the same error pop up…  Once you've installed Adobe Flash Player and all systems are ready to go, you'll most likely find a message that says 'click to enable Adobe Flash Player' when you try play online casino games in your browser.
If you get this notification, click on it, and you will see a pop-up expansion box that says "Run Flash" – with the option to 'Allow' or 'Block'.  Click on 'Allow' and you will be able to enjoy all the browser-based games at Springbok Casino...  Easy as that!
Generally, your Flash settings will be applied until you exit Google Chrome and you'll be required to allow Flash to play the next time around.  Unfortunately, Google no longer allows you to permanently enable Flash across all sites.
Luckily, every time you want to play online casino games – and provided you've already installed Flash Player – it is simply a matter of opening your favourite game and 'allowing' Flash to run your game.  It is a small little step to add to enjoy playing online casino games in the comfort of your own home!
Stay Safe & Play Online Casino Games at Home!
On that note, with everything going on in the outside world, stock up on key essentials and maintain a safe distance from the corona beer virus that is making its way to all corners of the world.  Fortunately, not even the beer virus can get in the way of you and your online casino gaming!
Whether Covid-19 is coming to your neighbourhood or not, why take the risk?  You can still enjoy playing online casino games at Springbok Casino without having to worry about N95 or surgical masks...  Nope, you don't need goggles, any form of eye protection, or crazy hospital-grade sanitizers either!
That said, we do recommend that you practice good hygiene and follow all the tips set out by the CDC, NICD and WHO.  The most important of which is to wash your hands frequently – to the tune of two 'Happy Birthday to You' songs – and don't touch things in public, such as shopping carts, without sanitising it first!
The best advice we can give, however, is to stay at home where you're warm and snug… and to play online casino games at Springbok online casino far away from the lurking new novel coronavirus instead!