Best Free iOS and Android Apps for the Covid-19 Lockdown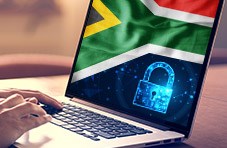 As of midnight, 26 March 202, more than 58 million South Africans went under full-blown national lockdown.  As surreal as it may seem, Covid-19 has not only reached our shores, it is causing panic on the streets.
During the final days leading up to the lockdown, people were rushing around doing last minute stuff like getting their chronic meds, taking their dogs for a final leg-spin and stocking up on booze and cigarettes for 21 days of government-imposed isolation.
It was a sombre countdown, but it is here – and all we can do now is laze about and watch TV, play video games, board games or fire up the game engines at the mobile casino South Africa of choice - Springbok!
For most us lockdown means sharing our space with our partner or spending more time with the kids.  Spare a thought for single people out there though, who as of the bewitching hour of midnight struck, were literally sent into solitary confinement for three whole weeks.  That is a tough ask in anyone's book.
Getting through the next little while is going to be more than a challenge for some; it is going to be a nightmare.  Fortunately, technology is expected to play a huge part in the local coronavirus lockdown survival rate… and our slick and functional mobile casino South Africa is the leader of the pack.
Here are a few iOS and Android apps that not only uplift and entertain but provide the tools and techniques to help solitary folk overcome the fear of being alone for the prolonged people-to-people blackout.
Happify App
Happify is a great little app that uses games to identify exactly what's causing sadness, anxiety or negative thoughts and then games again to elevate the mood.  What's more, it is free to download at the Apple and Google Play stores
Happify is all about gamified happiness and has been carefully put together by a group of seasoned experts in the fields of cognitive behavioural therapy, mindfulness and positive psychology.
There's an eclectic collection of tools and programs that you can use to boost your emotional wellbeing, especially at a stressful time like this.  All in all, there is a choice of around 30 tracks, each of which has a unique focus like conquering negative thoughts and coping better with stress.
Each track is divided into four levels consisting of multiple tasks that should ideally be completed in a week.  If you happen to be the forgetful type, there are alerts to remind you to complete each task… and carry on with the happiness game!
Once you are feeling a lot better and emotionally strong, there is nothing stopping you from loading a few progressive jackpot slots onto your phone via Springbok mobile casino South Africa, of course.
I Love Hue Too App
I Love Hue Too is the second edition of the incredibly popular colour puzzle app.  Your task is to arrange mosaic tiles in various patterns and gradations of colour. 
It is a calm and serene way of killing a few hours in the day… but wait, there is more to the I Love Hue Too app than simply sorting tiles according to colour and shade.
Aside from achieving perfect geometry and colour harmony with your carefully considered placement of the tiles, there is a funky fortune telling system that will allow you to practice a bit of divination and magic.
The app is not short of entertainment as there are more than 900 puzzle levels to ply your way through, each of which becomes slightly more complex and cerebrally challenging.  
Besides the seriously stunning visuals and remarkable array of puzzles, you'll get to chill out with awesome ambient sound tracks filtering through your head!
The I Love Hue Too app is free and compatible with iOS and Android devices.  Once you are suitably relaxed and all coloured out, we suggest you spring across to Springbok Mobile Casino South Africa to get your rightful slice of real money gambling action!
Hearthstone App
Hearthstone app is just a game but it's an excellent one at that.  You will be immersed in a beautifully designed world where hunters, magicians, warriors and kings strut their stuff.
It is a card game that has plenty of strategy woven in so be prepared to unleash power-packed cards that have the capabilities to mobilise minions, seize control of the battlegrounds and trenches and evoke spells that can either please or paralyze the enemy.
The basic aim of the game is to blunder your opponents into submission by using your special arsenal of cards which you can buy with a bit of in-game ka-ching.  Hearthstone is a fab little single or multiplayer game that is available for free at the Google Play Store.
The only drawback with the Blizzard Entertainment developed game is it does not pay you out when you successfully complete a mission.  
That is contrary to what you will find right now at Springbok Mobile Casino South Africa… Real Time Gaming developed casino games that have the potential to reward you in genuine ZAR.
Headspace App
The Headspace app is mobile mindfulness on tap.  It is an endless source of guided meditations by a former Buddhist monk who not only knows his stuff but has a rhythmical kind of voice that lulls your mind into nothingness.
It is the easiest way to add meditation to your daily routine and along with an intuitive design, there are memorable animations that introduce you to new mediation techniques in a fun and unforgettable way.
The Headspace app is the perfect partner for stressed and anxious people who find it difficult to sleep.  You'll get the first 10 sessions free and if you need any convincing that it works a treat, more than 4.5 million people worldwide have bought into the sublime serenity Headspace provides.
The app is compatible with Android and iOS devices and is available right now at the respective app stores.
Springbok Casino App – the #1 Mobile Casino South Africa 
Last but not least, our mobile casino South Africa is available as an app for Android.  It may be small in stature but it is big on casino games, bonuses and real money payouts. 
In fact, it is custom engineered to mirror the big screen action at Springbok Casino PC – so settle in and enjoy suitably engaging entertainment in the form of hundreds of slots and table games.  
The Springbok Casino app can be downloaded directly from our site.  It is free, fun and filled with payout opportunity.  Get it now… along with other happy apps!