Using Online Casino Games to Earn Extra Money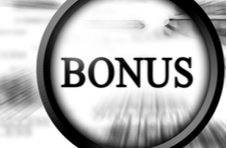 Desperate times call for desperate measures but one thing we would never advocate is for you to play online casino games as a sole way to earn a living.  It is entirely possible to spend some of your hard-earned cash every month and to even supplement your income – but its most definitely not advisable to spend it all in the hopes of making even more.
There are certain sure-fire ways to use playing online casino games to your financial benefit though – but of course, practice caution and take heed as things can go sideways in a single spin of a slot or round of video poker.
What are the Best Games to Play to Safely Supplement Income?
First and foremost, opt for online casino games that have a low house edge.  Slots do not necessarily fall within this category, although you can find low volatility slots at Springbok Casino.  Simply hover any of the slots, engage the arrow which will give you more info on the game, along with its level of volatility. You'll most likely find that slots with the lowest volatility fall within the 3-reel, non-bonus and non-progressive categories.
Another safe option is to go with games where your level of skill can have a significant impact on the outcome of a game.  These are typically table games where strategies can be applied to gain an advantage over the house.  Blackjack and draw poker are two categories where, if you can approach the games with skill and knowledge, you can turn that RTP squarely in your favour.
Talking about RTP…  The most obvious contender when it comes to the best 'average return to player', or RTP, and the lowest house edge of them all, is video poker!  Be careful though as the number of hands at play, and whether they are bonus games, as an example, all affect the house edge and RTP.  Choose a video poker variant with the lowest edge and highest RTP and you can actually bend the odds to be in your favour – provided that you play strategically!
Set a Percentage on your Online Casino Games Spend
Even with games where you can theoretically gain an advantage, there is that age-old saying 'the house always wins'.  Now, don't let that be a deterrent to not play online casino games – merely think of it as a light-hearted reminder that things can change at any given moment – even if you're on a hot-streak.
So, to prevent you from spending, and possibly losing it all, there are safety measure that you can put in place to mitigate any potential disaster before it happens.  One such way is to set yourself a monthly spend limit, or 'gaming allowance'.  It might sound childish but think of it as the ultimate 'adulting'! 
Let's say for arguments sake you can safely wager 5% of your income, and even if you were to lose that 5%, it would not have a profoundly negative impact on your life – then that would be a good percentage to set aside for risk-free gaming at Springbok Casino!
Play with Free Bonuses & Promo's
Another way to earn extra cash without even spending any – or much – of your own, is to utilize one of the many free bonuses and promos that are on offer at Springbok Casino.  If you're new to the family, this starts with the welcome bonus upon registration where you can get up to R11,500 in a 3-part match deposit bonus.  There's also a free R250 bonus to use for a test drive, which requires zero ZAR's from your side!
The ultimate way to wager, play and win for free is to look out for the many free spins promotions that run every month on a variety of online casino games in the slots categories.  With reasonable playthrough requirements, you can enjoy new and even popular slots and see your winnings as real cash in your bank in no time at all.
Brush Up on the Ultimate Strategies and Go for Gold!
As we've mentioned before, the best way to truly play online casino games to earn money – and be successful in the venture – is to play strategically.  This will take time and dedication but the payoff, or payouts, will reflect nicely in your account in the form of crisp cash.
Now, there are many fantastic resources that you can utilize to learn how to perfectly strategize online casino games.  You can even turn to dedicated training apps that are tailored to help you learn how to play games and to do so tactically.
The alternative is to stick with Springbok Casino where we offer simple guides on how to play our online casino games, along with links to external resources that we know will be beneficial to you.  Visit our home page and check under Springbok Games for more on how to play and improve on your gaming tactics – along with links to valuable 3rd party resources.
Once you have mastered whichever game you prefer, you can head over to our extensive range of RTG powered online casino games and see if you can give the house a run for its money!  Although we cannot guarantee that you can play to win every time – we can say that you'll have a fair shot at Springbok Casino once armed with a solid strategy!