Extraordinary African Innovations for the 21st Century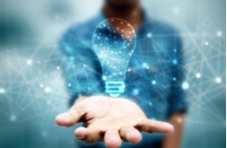 With a predominantly young population and an insatiable hunger to find homegrown solutions to local problems, Africa is a hive of innovation.  Engineers, entrepreneurs and visionaries across the continent are coming up with bright ideas, many of which have grown into flourishing businesses.
Software and mobile app development, medical technology, digital fin-tech and video game development are among a host of sectors booming in Africa.   It appears as though casino games are however best left to the geniuses at Real Time Gaming (RTG)… for now!
What is remarkable about African innovation is it embraces the concepts of environmental sustainability, clean energy and job creation.  Enhancing the quality of life of people living in rural communities is key to Africans developing cutting edge solutions… for Africans.
Here are four world-class African innovations that are as creative and exciting as the real money casino games you can play right now at Springbok Online Casino:
Sustainable Animal Feed Produced from Invasive Water Hyacinth 
What do you do when water hyacinth is throttling the life out of Africa's lakes and waterways?  You harvest the plant and produce a protein-rich feed source for domestic animals of course.  That is exactly what Jack Oyugi of Kenya has been doing on a commercial scale for the past four years… and the results are manifold. 
Aside from helping to eradicate water hyacinth from Lake Victoria – his company Biofit was responsible for harvesting 100 tons of the stuff in 2019 – Oyugi's sustainable business venture has helped to enhance food security and create jobs.
The aquatic weed that originated in the Amazon basin may be a major environmental disaster but as a sustainable resource for small- and large-scale farmers in Kenya, Uganda and Tanzania, it is proving to be a godsend. 
When processed, water hyacinth is converted into a range of products – mineral licks; fish, chicken and pig feed and tablets of Aquaprotein that farmers can use to make their own animal feed.
What is remarkable about these water hyacinth-based products is they are not only organic, highly nutritious and rich in crude protein, they are low in cost.  They are also effective in ramping up production on dairy, pig, cattle and poultry farms by as much as 30%!
At Springbok Online Casino ZA you will find our casino games are affordable too.  We offer flexible stakes, steep payouts and a free bonus or two as an added incentive to join our all-African gambling platform!
Non-Invasive Malaria Tests with Instant Results
According to the World Health Organisation (WHO), malaria accounts for around 400,000 deaths world-wide… and that is on an annual basis.  Early detection and treatment are obviously key to managing the disease and a team of Ugandans have come up with a smart testing system that delivers instant results.
The Matibabu testing system consists of a reusable device paired with a smartphone enabled mobile app.  Users simply attach the device to the patient's finger and the results are displayed in-app within 60 seconds!
How does the device work?  It emits a red light that can detect changes to the blood cells in the finger, changes that indicate the presence of malaria in the blood.
The results and location of positive diagnoses are automatically sent to a centralised dashboard where the data is analysed to identify and predict geographically localised malaria trends.  Now that is a proactive way of dealing with a potential serial-killer!
The Springbok Casino app may not be able to detect dread diseases but it does mean you have around the clock access to the best darn casino games in cyberspace.  That my friends is a major positive for the legions of gamblers scattered across Africa who are mobile connected!
Solar Powered Production of Chlorine from Sea Water
Namibian civil engineer, Immanuel Hango has harnessed the efficacy and power of sea water and the sun to produce chlorine – a tried and tested agent used in the purification of drinking water.  The idea was to develop an environmentally friendly method of combatting cholera, a water-bourne disease that is all too prevalent in Africa. 
Today Hango's company, Namibia Chemicals produces 1,000 litres of chlorine by electrolysing sea water, a natural resource that is freely available.  Where does the sun come in?  Well, photo voltaic solar panels, capable of powering the entire process, have been installed on the plant's roof. 
The result?  A sustainable water purifying solution that is efficient, cost effective and ideally suited to water scarce countries located along Africa's vast coastline. 
Eco-Friendly Bamboo Bikes 
Entrepreneur Bernice Dapaah wanted to alleviate poverty, prevent environmental degradation and come up with an accessible mode of transport for Ghanaians, especially school-going Ghanaians.  Her solution?  Bicycles made from bamboo! 
What started off as a community-driven project is now a thriving business that exports custom bikes to South Africa, Nigeria, Europe, the USA and the UK.  Along with slashing greenhouse gas emissions by building bike frames from bamboo rather than steel or aluminium, Dapaah has a policy of planting 10 bamboo trees for every one used in the production of the bikes.
Today the company owns and manages a 200-hectare bamboo plantation that is used to re-forest denuded areas in Ghana, provide the raw material for the bikes and create jobs for dozens of locals.  More importantly, the company donates hundreds of bamboo bikes to school kids in Ghana so that they can focus on their studies rather than how they are going to get to school each day. 
Dapaah is clearly an African visionary who is always working on new and innovative ways of improving our world.  Among the projects she is currently working on are solar powered bamboo bikes and using bamboo as a bioenergy crop for electricity production!
Springbok Online Casino Games by RTG
Our casino games may not be African in origin but the Springbok brand sure is!  We are a South African casino, purpose-designed for all Africans – so why not sign up and play some of the best real money casino games right now in ZAR – a currency that is African all the way!
Real Time Gaming was founded in Atlanta, Georgia, in 1998 – and provides the software backbone for Springbok Casino.  It might be an American born company, but they've gone on to power some of the best casino games – and online casinos – in the world.  This, of course, includes Springbok Casino!
Here is a heads-up for players looking for that little bit extra.  It isn't only the RTG online casino games that are sizzling hot.  It is our infinite selection of bonuses and promotions!  From the moment you register a Springbok Casino account you are eligible for free cash, free spins and cashback bonuses that you can spend on any of the hundreds of casino games on offer!