Who Will Win the Race into Space - Jeff Bezos or Elon Musk?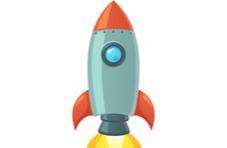 What do you do when you are one of the richest men earth?  Play high stakes online casino games at Springbok Casino night and day?  Possibly…  Or, you can colonise the solar system, establish a permanently manned lunar base and perhaps even offer commercial spaceflights to the paying public!  If that sounds far-fetched, it is so not.
In fact, that is exactly what billionaires Jeff Bezos and Elon Musk are ploughing millions of dollars into; the race into space – and it is a hotly contested one at that.  Both men are focussing their resources on intergalactic travel and both men have recently been awarded a contract to develop lunar landers for NASA… only one man can win that race!
The Blow-By-Blow Account of SpaceX versus Blue Origin 
In the meantime, their respective companies SpaceX and Blue Origin are hard at work developing spacecrafts, rockets and super boosters to do what they do best – propel crew, payload and passengers into space!
How close are the respective projects to getting off the ground?  Well, in truth, the next-gen space race is way beyond the ideation and conceptual stage.  For all intents and purposes, it is all engines go.  Prototypes have been designed and developed and testing is already at an advanced stage.
Finishing Touches against New Prototypes 
In the case of Bezos, the finishing touches are being made to the fourth iteration of his space going craft, the vertical take-off and vertical landing (VTVL) rocket known as New Shephard 4.  Musk on the other hand has recovered beautifully from the most recent setback when a protype of his ginormous Starship rocket exploded during an engine test.
The team at SpaceX have already banged together a new stainless steel behemoth with the aim of putting it through its paces over the next few weeks.  In terms of hardware, both men are on track to fulfil their star-spangled dreams.
Springbok Online Casino Games - Intergalactic Travel Solutions for Earth-Bound Folk  
As it is highly unlikely that mere mortals like you and I will ever venture beyond the stratosphere, you too can feel the lightheaded wonder of outer space.  How you may ask?  By playing suitably themed online casino games right here… of course! 
In our estimation, the online casino games that are just the thing are Pulsar and Nova 7's RTG slots.  They are designed to inspire you to gaze heavenwards and murmur ooh and aah as Musk's Starlink satellites fly overhead.  Dig a little deeper and you will find generous paytables complimented by a selection of suitably themed bonus features.  Why not check out our cosmos-themed slots right now at Springbok Online Casino ZA?
That's enough about our cash-rich online casino games.  Now back to the billionaire space race and the important stuff like spacecraft specifications and estimated launch dates.  What are the respective specs of the Musk versus Bezos spacecraft? 
Specifications - Elon Musk's Starship 
In short, the SpaceX developed Starship is engineered to be a 'fully reusable super heavy-lift launch vehicle'.  It is also envisaged to be a multi-application vehicle used to launch Musk's growing Starlink satellite constellation, transport cargo and passengers to celestial bodies like Mars and the moon and embark on long outer planetary flights of discovery!
In reality, the Starship is a spacecraft coupled with a Raptor engine and Super Heavy booster, purpose-designed for the project by the great man himself.  The entire system stands 120 metres in height, has a 90-metre diameter and weighs an incredible 5 million kg when fully loaded.  No wonder it needs a super booster to propel it into outer space!
Specifications - Jeff Bezos' New Shephard 4 
When compared with the Starship, the New Shephard is not small… it is petite.  In fact, it is around seven times smaller than Musk's spacecraft.  It consists of an 18-metre-tall rocket with a pressurised capsule perched on top.  Around six intrepid travellers will soon be able to spread out in comfort and style in the 15 cubic metres of interior space, while gazing down on earth through 360 degree viewing windows.  Now that sounds simply amazing!
Global Pandemic Delays Launch Date
The actual launch dates of crew-carrying craft are yet to be announced as the global pandemic has obviously brought proceedings to a screeching half.  On that score, however, Bezos appears to have a head start as the maiden commercial flight of the New Shephard is pencilled in for later this year!
Can Musk still win the space race?  Well, now that the SpaceX developed Crew Dragon Spacecraft has successfully deposited its human cargo at the International Space Station, it is all systems go.  The full focus of the entire SpaceX team is firmly on getting Starship's development spot on.  After all, the craft has its first job cut out for it – and that is transporting astronauts from NASA's Lunar Gateway to the surface of the moon!
Our Money is on Musk - Born in South Africa and Sharper than Sharp!
Who'd we place our money on?  Well, aside from splashing out a large percentage of my hard-earned cash on Springbok Online Casino games, we'd say we're enthusiastically backing Elon Musk and the Starship to win the race.  Let's face it, he is a Pretoria boy who has made it good – and a really smart and audacious one at that!
In the meantime, there is no better way of whittling away the hours until the respective launch dates than by playing real money online casino games.  At Springbok Casino we have more than 200 great titles to pick and choose from – so sign up and settle in for great entertainment that is pre-programmed to pay out lots and lots of cash winnings in ZAR!